Compulab is slated to launch a mini-PC powered by an ARM Cortex-A9 chip. The system – dubbed Utilite – supports both Ubuntu Linux and Google Android.
Priced at a cool $99 and up, the base model is equipped with a Freescale i.M6 single-core processor, although dual and quad-core versions will also be available at a higher price point.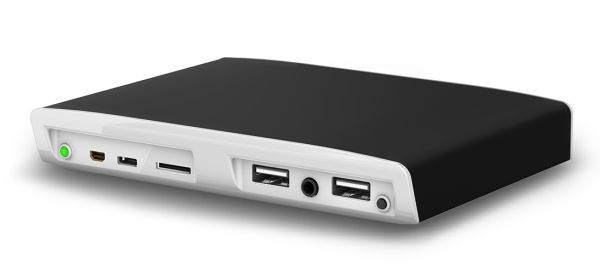 Additional key specs? Support for up to 4GB of RAM, up to 512GB of built-in storage (with an mSATA solid state drive slot) and up to 128GB of removable storage via an SDXC card slot.
The mini-PC is also loaded with two Gigabit Ethernet ports, HDMI and DVI ports, S/PDIF and stereo audio jacks, 802.11b/g/n WiFi/ Bluetooth 3.0, and four USB 2.0 ports as well as two RS232 serial ports.
AsLiliputing's Brad Linder notes, the Utilite isn't the first tiny desktop computer from Compulab, as the company currently offers the Fit PC, Trim Slice and MintBox.
"[However], Utilite is the first ARM-based model from the company to feature Freescale's i.MX6 processor family," Linder explained.
"While they're hardly the most power chips around, Freescale offers far more documentation about its processors than most companies that make chips based on ARM designs. And that makes it much easier to run Ubuntu and other GNU/Linux operating systems on devices like the Utilite."
The mini-PC, which uses just 3-8 watts of power, will be available this August.