Kimdecent is offering a new variant of its popular PC-on-a-stick. The T21 is powered by a Nufront NS115 dual-core cortex A9 processor paired with a dual-core Mali-400 GPU.
Additional specs include Android Jelly Bean (4.1.1), 1 GB of system memory, WiFi, one USB host port, one micro USB and HDMI out (up to 1080p).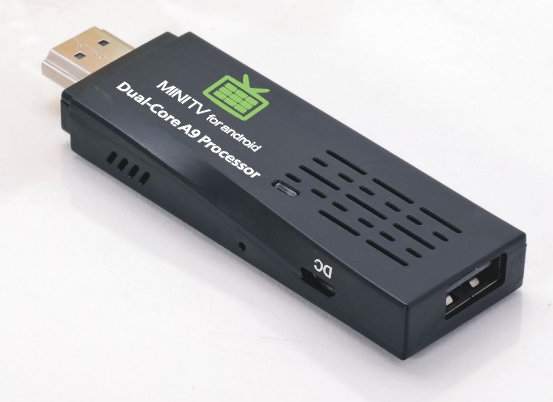 As expected, the 1.2 GHz T21 offers support for multiple audio and video formats, including 3GP, MPEG4, AVI, RMVB, MKV, FLV, H.264, MVC, SVC, MPEG-2/4, DivX, VC-1, RealVideo, AVS, VP8(WebM, WebP), Sorenson, MJPEG, MVC, AAC+, WMA, MP3 and MPEG.
Interested? The Kimdecent T21 is available now on Aliexpress for $49, including shipping.
You might also want to check out other PCs-on-a-stick featured on TG Daily in recent months, including the Cotton Candy, UG802, UG007, Favi, MK802 , the Z2C and the Cotton Candy, UG802, UG007, Favi, MK802 and the Z2C.
">original Kimdecent.