If you've been following the tech world for a long time, you may remember the first time Bill Gates mentioned Windows Media Center Expander technology during a CES keynote speech in 2004. It's certainly difficult to believe it's been eight years since the technology was first discussed.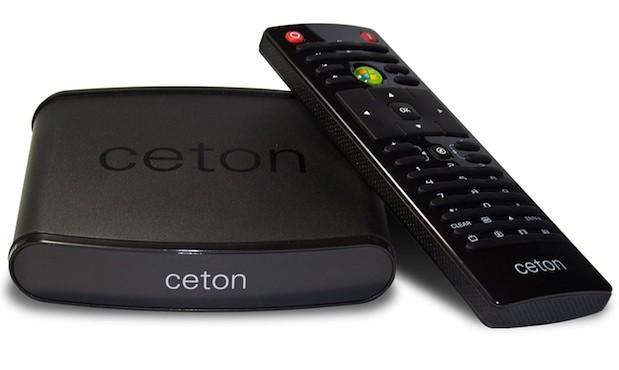 Today, there are a number of Windows Media Center Extender devices on the market and tech enthusiasts will soon have another option to choose from. Yes, Ceton has announced that its Echo extender will be ready to purchase at an unspecified date around Thanksgiving.
The device seen at this year's CES is impressively small, with Ceton saying Echo is 72% smaller than an Xbox 360 power brick. Echo also claims to be significantly greener than an Xbox 360 as a Media Center Extender consuming under 5 W – making it 90% more power efficient. The device is currently in beta right now and is lacking some features that will be available when the finished product ships next month.
Echo is expected to offer the ability to stream 1080p video and surf the web, all while supporting MPEG-1/WMV9 codecs. Echo is also upgradable, with various features promised via future updates. Unfortunately, the device lacks integrated Wi-Fi, so you'll need a wired Internet connection for it to function properly.
Price? $179 at launch. Frankly, this seems somewhat expensive to me, especially if you can pick up a basic Xbox 360 for $199, which will also play DVDs and video games.
In any case, the device measures 3.9-inches by 0.8-inches by 4.3-inches. Connectivity includes an HDMI output, an optical digital audio output, a USB 2.0 port and a mini USB connector for power. Echo ships with a remote control and an HDMI cable – making it ready to connect right out-of-the-box. The Media Center extender requires a computer with Windows 7, Media Center and a TV tuner to support TV and DVR features.