Paypal is looking to expand its presence in the world of mobile payments.
Case in point – the company has just acquired a firm specializing in yet another way to accept credit card payments.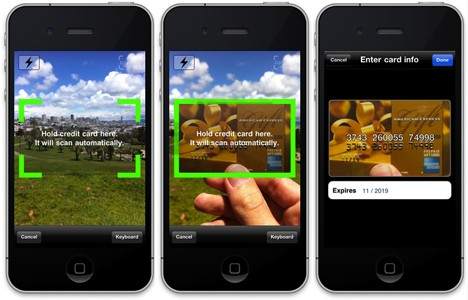 Card.io allows customers to take a picture of their credit card and use that to process payments.
Paypal VP of global product Hill Ferguson made the announcement via a company blog, writing, "We first met with the team at card.io when we were working on integrating their technology into the PayPal Here mobile app. While working with them, we were simply blown away by the creativity and drive of their employees. They are a passionate and independent team that likes solving large, complex problems and we wanted them to join our team."
Paypal has arguably seen its biggest and most profound transformation ever over the last several months as the company faces mounting competition in the market of alternative payment methods, really for the first time in its history.
Among the changes and additions that Paypal has made so far this year are allowing customers to pay via their Paypal account at retail stores without needing to swipe any sort of credit or debit card, the ability for users to accept credit cards for in-person transactions, and support for Near Field Communication (NFC) mobile payments between Paypal users.
"The card.io team is joining PayPal for the same reasons that the Zong team was excited to join PayPal last year – to get the opportunity to work on projects that will accelerate innovation at a scale that's just not possible at a startup. We can't wait to get them involved in helping us change the future of shopping and payments," Ferguson said.