The Samsung Galaxy Note has been spotted running Android 4.0 at the CTIA show in New Orleans.
The trade show is the biggest mobile industry show of its kind in the US, though enthusiasts are disappointed at the lack of major announcements at the event. Nevertheless, there are some interesting bits of news making their way through the pipeline.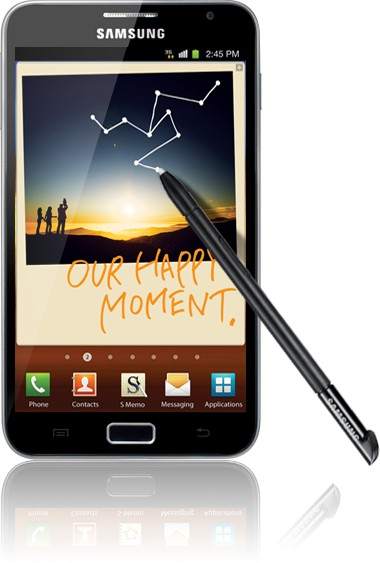 And one of them is that AT&T was apparently showing the Samsung Galaxy Note phone running the latest version of Android, version 4.0 also known as Ice Cream Sandwich.
The Galaxy Note has managed to stand out in the highly muddled Android smartphone market because of its larger-than-standard size. Some people have referred to it as a "phablet" – part phone, part tablet.
Samsung is very proud of the device and has launched an ambitious marketing campaign to create consumer awareness. As such, getting the update as soon as possible is no doubt high on the company's list of priorities.
Ice Cream Sandwich is now powering 4.9% of active Android devices, according to the company's most recently released official statistics.
Google hopes Android 4.0 will be a big reset button on the mobile platform, since it has much stricter hardware guidelines that it hopes will help prevent fragmentation in the future. This is a goal we've heard in previous rollouts of Android, so we'll see if it actually is realized this time.