There's a new report out that Research in Motion is working on a 4G LTE-powered Playbook tablet.
Going on this week is the annual Blackberry World conference. What used to be a yearly celebration of mobile enterprise technology, consumer enthusiasm, and boast-worthy subscriber growth has become a place for analysts to loom over and peck away at every announcement that's made.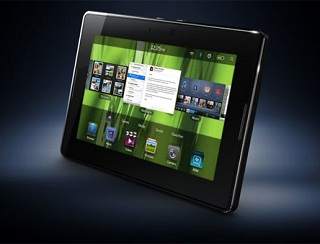 One such announcement apparently happened this morning at an invitation-only breakfast event. The Canadian Reviewer claims that at this event, RIM provided a heads-up that it will be confirming the tablet later at the Blackberry World show.
Although the Playbook was praised for its use of the QNX operating system, a brand new platform built from the ground up, it has been plagued with problems, not the least of which is the highly competitive nature of the tablet market which is not at all amenable to a non-Android, non-iPad offering.
Among the other problems is that when the Playbook was released, it was missing seemingly basic features like calendar and messaging apps. In addition, the 7-inch format wasn't exactly a good fit for enterprise users, who have largely gravitated to the more powerful 10-inch model used by the iPad.
RIM gained some credit for the Playbook 2.0 firmware update in which it addressed the issues like providing native calendar and contacts apps, but it has still been unable to generate any excitement for the device.
Making an LTE-capable version could strike interest if RIM launches it quickly enough, since the market of LTE tablets is slim right now. But it is only a matter of time before that changes and the LTE Playbook falls into the same trap as the last one.