Smartphones are a vital part of our lives these days, and there's a new way to make them an even more integrated part of your life.
Introducing the Sony Smartwatch, a wristwatch that can connect to your Android phone, assuming the phone is still nearby (in your pocket, bag, etc).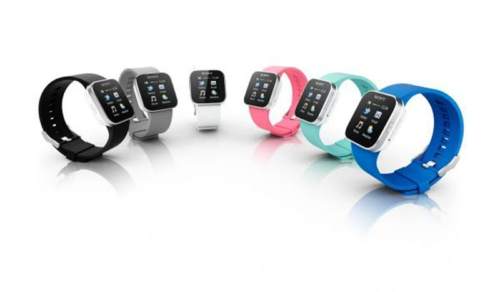 How many times have you put your phone on vibrate but still not been able to feel anything when someone calls? Or worse yet, what if you put your phone on silent? How will you know when you get a text?
The Sony Smartwatch can be programmed to vibrate for important events, like an incoming call or text, and since it's actually a wearable technology, you'll always know when the notifications come in.
But it's more than just a notification extender. The Smartwatch manages to pack in its own tiny version of Android, and yes, there are even apps on Google Play designed for the watch.
Those apps include Facebook and Twitter, along with music players and workout monitors.
"Designed to break free from the single screen experience, SmartWatch provides access to live content and entertainment on the go," boasted Sony Mobile Communications president Paul Hamnett.
The connectivity to Android devices is through Bluetooth, but Sony says that isn't highly taxing on battery life. It claims with standard usage, the watch can go four days without needing a recharge. Charging is done via USB.
The watch has a 1.3-inch OLED display. It will go on sale later this year; exact launch details have been announced, though Sony did confirm that when it is released, the retail price will be $150.