While we wait for the LG G5 smartphone, the Korean brand has introduced its K-Series smartphones, both targeted at mid-range buyers. But take a closer look at what's on offer with the K7 and K10, and you'll probably wonder as to why they cost so much. Priced at $130 and $200 the LG K7 and K10 respectively, are not what the consumer expects these days.
LG K7 and K10's power button is at the back. (Photo:The Quint)
What Do You Get?
For starters, the LG K-Series is made for users who aren't still sure about the quality of phones made by the Chinese brands. However, for its worth, the K-Series do not even come close to the hardware that brands like Xiaomi, LeEco, and Huawei's Honor offer.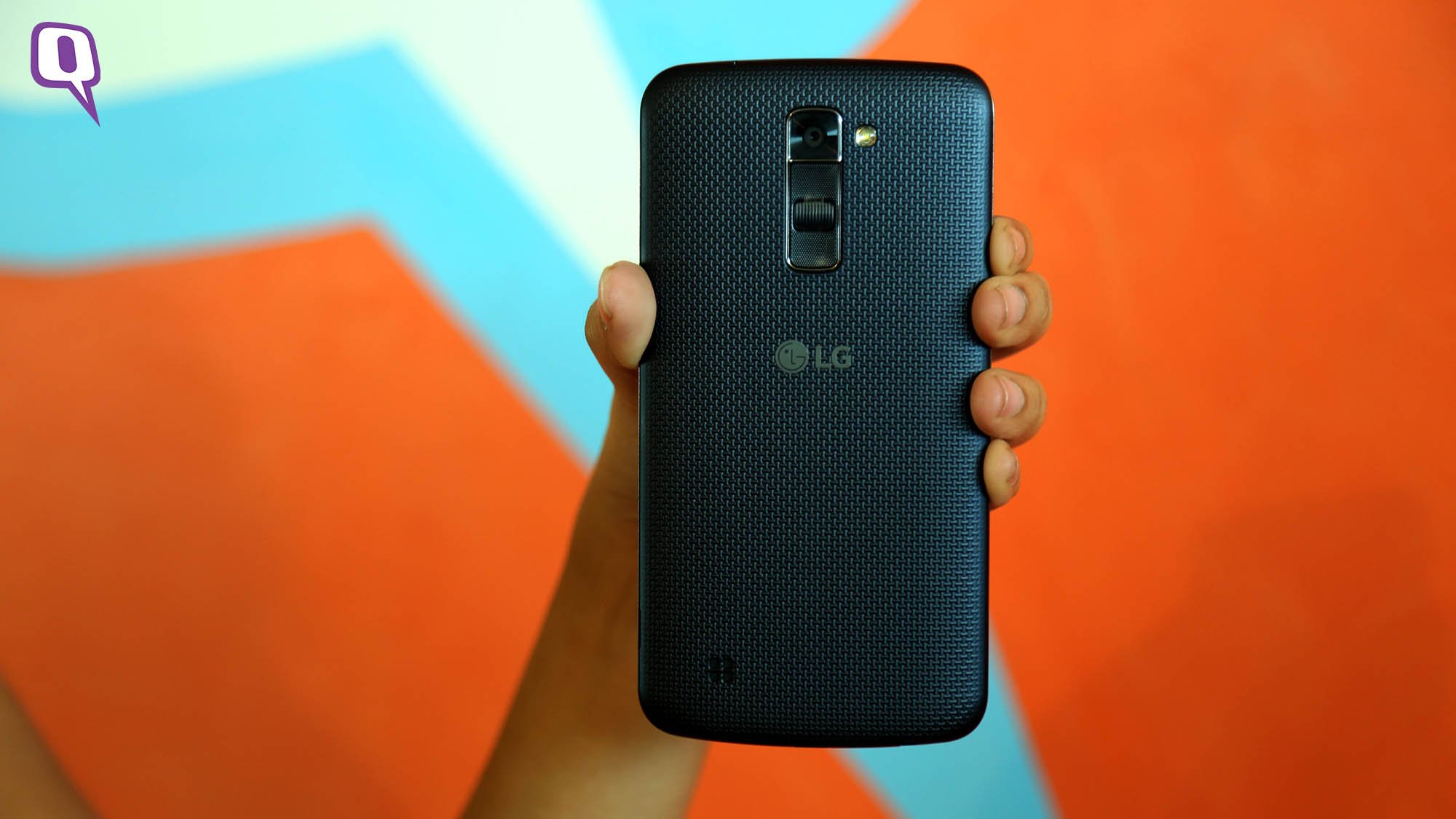 The unconventional design of the LG K7 and K10. (Photo :The Quint)
LG has taken Samsung's cue with the K-Series. The phones come with 1.5 GB RAM (who does that anymore?). Also, when was the last time you got a 5-megapixel rear camera for this price? We're not sure if anybody would be willing to put their money on LG's K-Series.
The Looks
Coming to the hardware, while there is nothing special to write home about, the K-Series does manage to offer an attractive design with its not-so-brawny looks. The power button and volume rocker are placed at the back of the phone, underneath the camera lens.
The power button is at the back of the phones. (Photo:The Quint)
The textured finish at the back of the K7 and K10 adds a gloss to the phones. The battery can be removed on both the phones, which is a strange design choice as most phones come with a unibody design.
Oh, Snap!
When you look closer at the LG K7 cameras, you might find it hard to believe that the phone is just a little cheaper than the Xiaomi Redmi Note 3 with a 16-megapixel camera. LG has forgotten that we're in 2016, where people expect a full-HD display, an octa-core processor and a fingerprint scanner for $150.
The power button is at the back of the phones. (Photo:The Quint)
Instead, LG has opted for 5-megapixel dual-facing cameras on the K7, while the K10 gets a 13-megapixel rear snapper and a 5-megapixel selfie camera.
Who Needs It Anyway?
Looking beyond what's on offer, we'd still like to give LG a chance with the K7 and K10 smartphones. But it's quite apparent that these phones just do not match up to the products available in the market currently.