Skyscanner
Skyscanner is a great app to find flight discounts that are off the charts and save time. It notifies you of a schedule that the carrier has recently updated and shows the least priced ticket that you can grab before anybody else. Not only this but you can save up on the flying miles and use it for a discount later in your travel adventures. Keep this app running if you are planning to travel a few months later and save on a lot!
ONN Bikes
is a bike rental service that caters to travelers after they have reached a destination. Since you will be spending a lot on local commute itself, this is a great way to save unnecessary expenditures as you will only be paying for the fuel and a onetime rental price! Although gearless vehicles are not allowed beyond state borders, the plus point is that you can extend the booking for as long as you need it for!
PackPoint
PackPoint is an extremely handy app for you if your memory is not as good as you think! Well, people with great memory tend to forget small things too. This app lets you make lists of all the things you may need and never lets you forget it. You have to enter the town you'll be going to and the duration. The app connects with Google and finds out what the weather will be like around the time that you'll be around. You can also add activities like going to the Beach, Gym or indulge in photography or absolutely anything! Being organized is your next big thing!
Airbnb
Airbnb doesn't require an introduction! Having this app at your disposal is an extremely huge advantage. You can be a host or stay at anyone's place by just registering! There are multiple options for you as a traveler to choose between experiential stays or a studio apartment based on your needs. So, create a filter accordingly and get going! If you are a host, you will be required to enter more details like photographs and other documents. Airbnb is a great way to meet new people and experience new things!
AccuWeather
AccuWeather is the work of a genius – you are ready for that unexpected shower or heat waves even when you're not! And, don't just download this app while you're travelling. Have it around even when you're home! Knowing the weather conditions will definitely help you stay ahead of the curve. It's free and simple! Use it and thank us later!
Splittr
Splittr is an amazing way to keep track of expenses when travelling with a group of friends. As your expenditures keep increasing, it'll get all tangled up if you forget who paid where and how much! So, when you enter the amount on the spot, it automatically keeps adding to everyone's tab and you can settle the entire amount pending by each at the end of the trip, maybe at the hotel or on your way back home.
TimeOut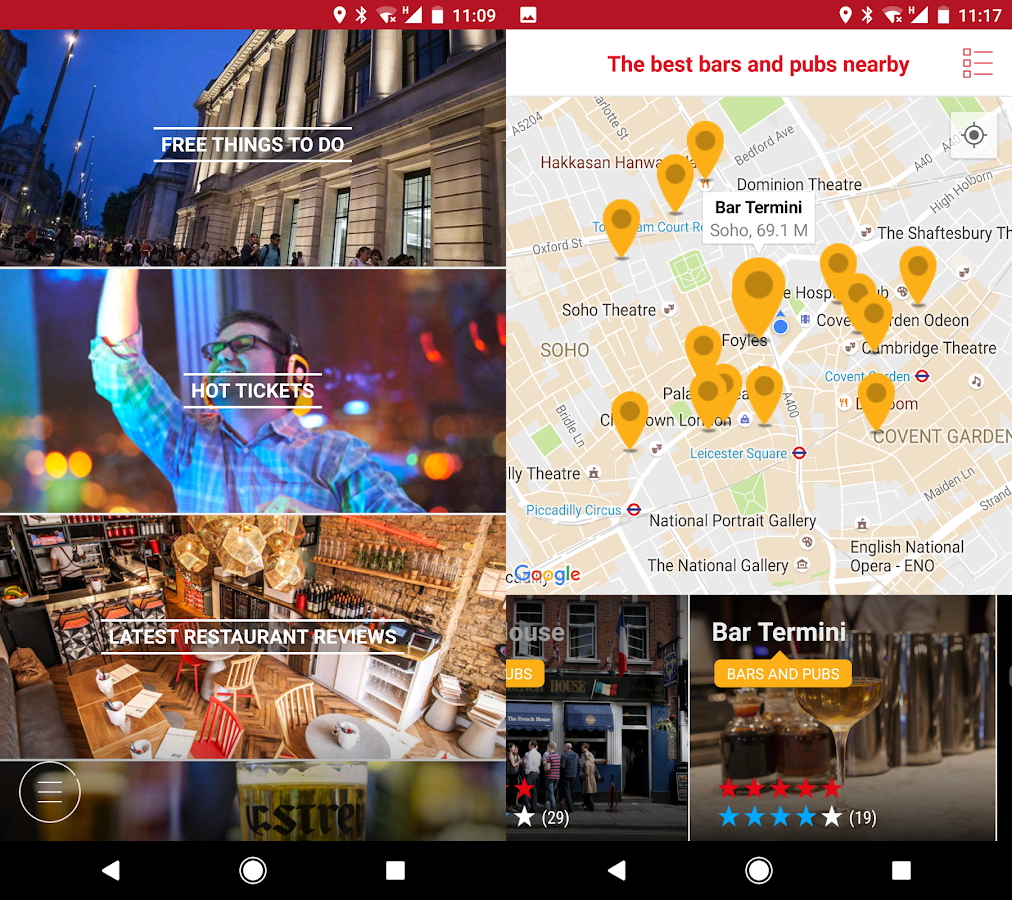 TimeOut is an excellent app to bookmark places that attract you the most in the place that you want to visit. Download this app way in advance so you can go through all the lists before landing because this is going to save a lot of time! It will also help you save money as you can compare and find out experiences at an extremely affordable rate too! You can also find a list of various events happening all around the city that you will be visiting or even your home city for that matter!