Samsung has just disclosed the new Galaxy S23. And PITAKA presented MagEZ Case 3 for Galaxy S23 Series, the thinnest and lightest Galaxy S23 case with MagSafe, for those who are looking for the best case for their new Galaxy S23. The case is available now on the PITAKA official website.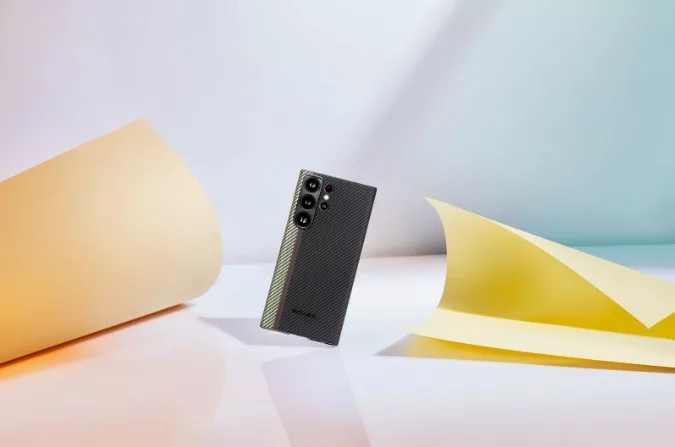 MagEZ Case 3 for Galaxy S23 is only as thin as 0.95mm and weighs just at most 22.5g. This lightweight and thin S23 case completely outlines the beautiful design of your phone. With rare 600D aramid fiber stronger than steel, this case has adequate protectiveness against scratches and stains.
With MagSafe SlimBoard™ technology, PITAKA put the powerful N52SH magnets and resin into one thin plate to integrate it closely with aerospace-grade 600D aramid fiber. That's where the ultra thinness with strong MagSafe charging comes from. It is just a snap to charge your S23 effortlessly. For instance, this case magnetically attaches to MagSafe car mounts and MagSafe chargers, including the MagEZ Slider, a 3-in-1 wireless charging station from PITAKA.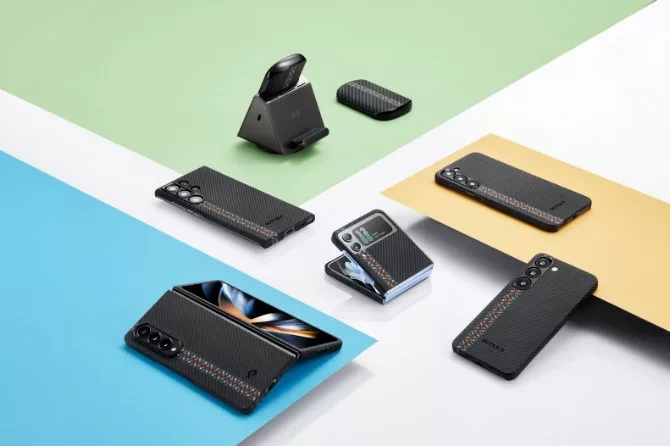 Aramid fiber is a synthetic fiber commonly used in high-tech industries like bulletproof protective gear. The material is lightweight, durable, and highly resistant to the force of impact. So even though the case is ultra slim, it's capable of protecting your S23 from scratches and stains.
And, aramid fiber has this skin-friendly and comfortable texture that other materials can't provide. Through the vacuum forming process and several times of painting and polishing, PITAKA keeps the nonslip unique texture on the Galaxy S23 case to provide an exceptional grip and comfort. This case is made to match with the impressive design of Galaxy S23.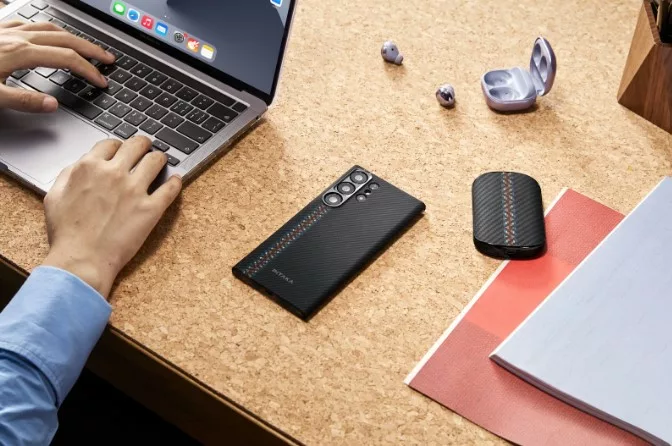 In addition, by using PITAKA's Fusion Weaving™ technique, they were able to create vibrant color mixtures and never-before-seen patterns on the slim S23 case. MagEZ Case 3 for Galaxy S23 Series comes in uniquely three minimalist designs that please your eyes: Black/Grey, Overture and Rhapsody. These stunning colors are believed to maintain the elegance of your S23.
More details about the thinnest S23 case:
The raised camera cutout is 0.3mm higher than the camera unit to protect them from scratch when you lay the phone flat on a table.
The camera cutout fits perfectly with the lower part so as to ensure the case fits seamlessly with your Galaxy S23.
Open access for volume buttons, charging port, speaker and S pen.
Raised edge protects the front screen without hurting your finger when you swipe (for Galaxy S23 and S23+)
Holding the vision of "alternative gadgets to simplify your life", PITAKA revolutionized the consumer carrying experience by initiating the beloved aramid phone cases in 2015. For years, the company has focused on distinct materials. And it is dedicated to advancing science and style to give people the next cutting-edge lifestyle that makes their daily life more convenient and efficient. Today, PITAKA has become a large and successful company selling cases, wallets and covers for the essentials of modern life around the world.
To find out more about PITAKA:
Amazon Store:https://amzn.to/3D6cm3t
Website: https://www.ipitaka.com/
Facebook:https://www.facebook.com/ipitaka.gb
Instagram:https://www.instagram.com/ipitaka.gb/
For business, press, or media inquiries, please contact: [email protected]