We can't seem to live without our smartphones right now. It's more true nowadays as smartphones are capable of more and more things. So it's important to make sure our phone is protected and always energized. That's what PITAKA's PitaFlow for Phones system is designed to do.
Since 2017, PITAKA has been building a system based on magnets to offer people the convenience of magnetic connectivity through a seamless ecosystem of products to simplify our lives. The PitaFlow for Phones includes phone cases, wireless chargers, car mounts, and wallets that let you use your phone more conveniently wherever you go.
The PitaFlow for Phones ensures your phone is protected and always juiced up to make your everyday carrying easier. If you're interested in those products, you can't miss out PITAKA's biggest sales event of the year. Upon the upcoming Black Friday sale, the PitaFlow for Phones will be 15% off, and other products will be up to 50% off.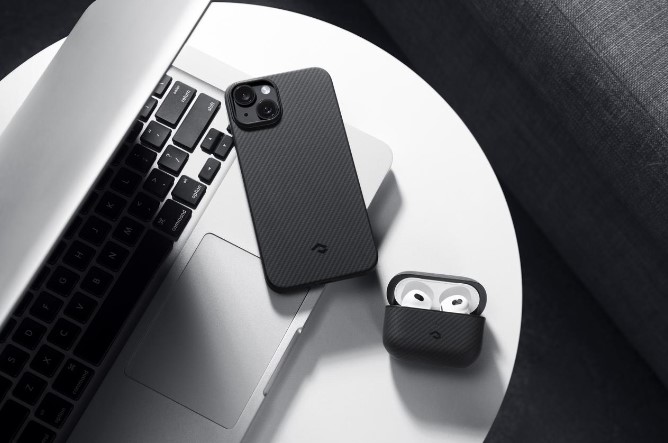 The ultra-slim MagEZ Case 3 for iPhone 14 Series is made of PITAKA's signature aerospace-grade aramid fiber, five times stronger than steel but five times lighter. The premium material combined with vacuum forming and special painting gives the case an excellent 3D texture that offers grip and is incredibly comfortable. The MagSafe compatible case weighs about 18 grams and is as thin as 0.95mm. Thanks to the MagSafe SlimBoard™ technique, PITAKA was able to build the world's thinnest and lightest iPhone 14 case with MagSafe compatibility. The MagEZ Case 3 protects your iPhone from minor drops and tears without adding bulk.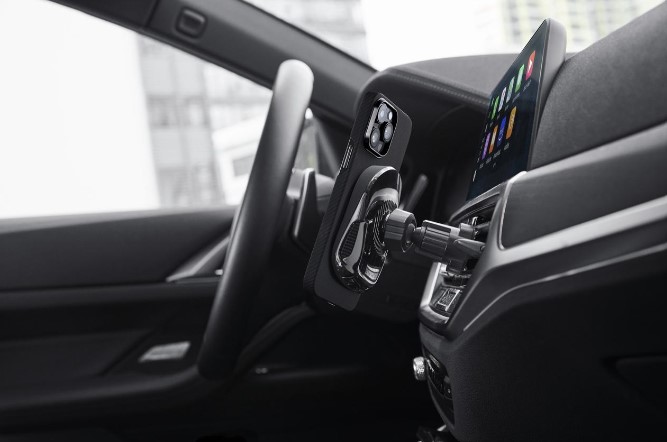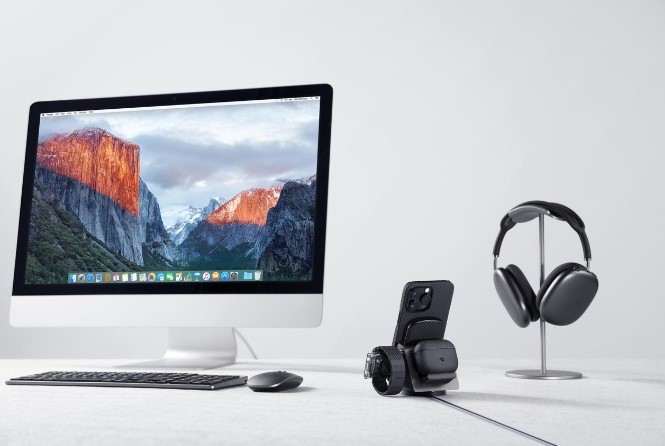 When you work at the office or at home, attach your iPhone to the MagEZ Slider. Let your phone attach to the 45-degree stand and charges up while you work. You can easily monitor your phone without picking it up. And when you're about to leave, grab your fully charged iPhone and go. By the way, the compact MagEZ slider can also wirelessly charge your AirPods.
What if it's not fully charged? Or you want to charge your phone on the go? Not a problem. Slide the detachable MagSafe power bank out from the MagEZ Slider. Attach it to the back of your iPhone 14, and you're good to go. The slim and ergonomically-designed power bank is extremely portable and powerful.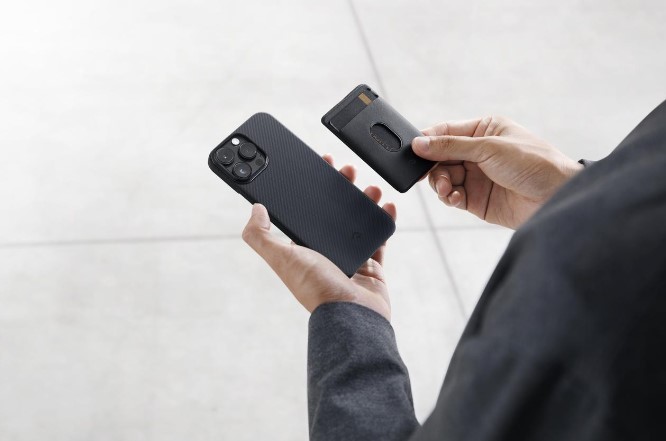 The PitaFlow for Phones also includes MagEZ Card Sleeve, a MagSafe compatible slim wallet. If you don't want to carry a fat wallet when you leave the house, simply snap the MagEZ Card Sleeve to the back of your iPhone. You can have easy access to your cards on the go.
PITAKA is founded by a team of designers, engineers, and creatives across multiple fields with an alternative approach to all things technology. Holding the vision of "alternative gadgets to simplify your life", PITAKA always thinks one step ahead of users and provides innovative designs that bring convenience and style in real life. Today, PITAKA has become a large and successful company selling cases, wallets, and covers for the essentials of modern life around the world.
To find out more about PITAKA:
Black Friday Sale Information:http://bit.ly/3TCiXHU
UK Amazon Store:http://bit.ly/3URYOyu
Website: https://www.ipitaka.com/
Facebook:https://www.facebook.com/ipitaka.gb
Instagram:https://www.instagram.com/ipitaka.gb/
For business, press, or media inquiries, please contact: [email protected]