"It has been a typical "rollercoaster" journey that many if not all artists experience. If it were a graph, it would be a scatter plot." – Joshua W Graham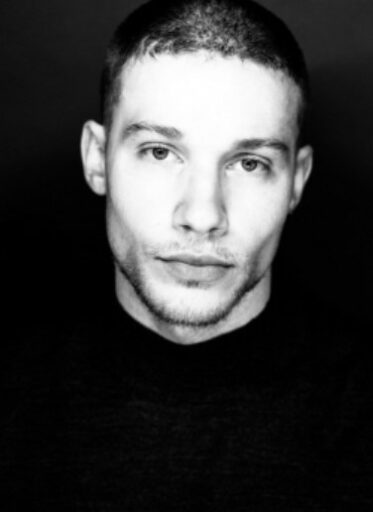 Joshua, your career start is amazingly atypical. Grew up in Edmonton, Alberta, and you created a YouTube channel by chance. That's how it all began?
Yes, I split my childhood between Ontario and Alberta (0-12 in Ontario and 12-21 in Alberta). I played sports, such as basketball and baseball, growing up, and that was mostly my life. I never set out on anything drama or entertainment-related. Chance led me to YouTube in its infancy and launched that artistic/comedic side of me.
How has your journey in the entertainment business been so far? From YouTube channel to first acting class.
It has been a typical "rollercoaster" journey that many if not all artists experience. If it were a graph, it would be a scatter plot.
As for YouTube, I had some pretty crazy experiences. People from around the world reached out. Some fans found joy and laughter in what I did in moments of depression. Parents messaged me or left comments about hearing their kids giggling and laughing at my videos. And those who truly appreciated they could just laugh and have a moment when they disconnected for a bit.
Being at the beginning of YouTube was a surreal experience. I knew I had a direct connection to intimate moments in others' lives. This was in the first or second year of YouTube being a "thing". So having fans or those who wanted to see me was surreal, even though it wouldn't be that special by today's standards.
I had business opportunities present themselves. Though being in my late teens/the early 20s at the time, the whole internet entertainer concept was not really a thing, and I never truly pursued it. Some big opportunities that never materialized were Overbrook Studios and America's Got Talent.
Sadly, being a Canadian squashed all those things and kept them in the "keep in touch stage". If I were that age today and able to replicate what I did back then, it could be a different outcome as being an Internet personality is now a "thing". But, ultimately I chose to delete my channel during my father's illness and eventual passing when I moved back to Ontario.
As to the official end of the entertainment business, I did what every single voice, TV and film teacher, agent, and person says not to do. I made my own demos, then submitted them to reputable agents I found online. That's how I got the ball rolling.
Luckily, I found the backstage forums and directed myself to the most reputable agents in Toronto. One set up a meeting from those demos and had me audition. Though they did not sign me that day, they told me I had something, which led me to some classes. I took an animation class, and through Elley Ray Hennessy, the person running it, she saw something in me, got me to audition for her agent, and ultimately I signed to her agency. So one voice class in and, suddenly, I had an agent. That was the birth of my journey.
How were you introduced to the movie industry and, generally, the entertainment world? What first got you interested?
I honestly can't pinpoint any one thing that introduced me to the industry. Growing up, I wanted to be an athlete. Like most kids, I loved TV but never watched thinking I would be a person in movies or shows. I enjoyed Indiana Jones, Star Wars, Disney, The Fresh Prince,
Family Matters, etc, and for comedy: Robin Williams, Eddie Murphy, Martin Lawrence, Jim Carrey, In Living Color, MADtv, and The Chapelle Show.
In hindsight, I can see how these characters and avenues influenced me in performing or approaching how I create characters. But ultimately I think YouTube, having fans, interacting with people, taking requests, trying to create characters or skits, seeing what worked and what didn't, and getting videos to reach hundreds of thousands of viewers, was a proof of concept for me. I 100% believe that if I hadn't had that YouTube experience, I would never have tried to pursue this as a career.
You are an actor and a voice actor. Which one requires more training, what brings you the most excitement?
Begrudgingly both. I have nothing against film and TV, but I classify myself as a voice actor. Though I do both, it's tough to say what's harder. I think they are both complicated and different in their own ways.
Of course, being on camera is a visual-first medium, so you have to have a "look" right off the bat. Depending on what look you have, that will inform you on your path. You have to be okay with that even if your skillset is broad. You will be what you look like. If you get lucky and become more A-list, you can explore your capabilities to their maximum.
Voiceover is more of a club. There's a pool of people that do a vast majority of work, but that's slowly changing. It can be very tough to break in. With voiceover, there's not as much of a box to be placed in if you have broad skillsets. There are confines to voiceover roles, though not solely predicated on what you look like. So creativity can flow at a more pure rate.
If I had to pick what's harder, I'd say voiceover, because there's more opportunity to grow and learn on a film or TV set. There are also more ways to be pigeonholed! Both offer excitement on totally different scales, but to pick one, for me would be a voice actor.
You have played in movies produced by the likes of DreamWorks, Netflix, Nelvana, Corus, Disney, Treehouse, and Nickelodeon. Tell us about the process of getting the job and hearing your voice come to life?
It's different for every role. Sometimes you'll get to see a visual of the character at the audition. Then, other times you don't get to see any visual until halfway through the episode recording process. Dubbing, it's really great because you get to watch your character, the scene plays out right before your eyes and you can act and play in ways that you don't get to do regularly. So there are a lot of A, B, and C takes in VO as you deliver lines in differing ways for the animators to use and match how they animate a scene.
In one upcoming project, you play Sprout in the newly released game, My Little Pony: A Maritime Bay Adventure. Tell us more?
I was lucky to get the opportunity to play a character initially brought to life by Ken Jeong, which alone was very exciting. He did such an awesome job. That's always tough to try to inhabit the energy of an already existing persona. Not to mention the My Little Pony (MLP) community! They are such amazing and dedicated fans, with a massive amount invested in the Universe. So I felt very blessed.
The process was kind of top-secret: I had the lines and that was it. I relied heavily on the guidance of the voice director to lead the way as they had the entire story and sequence of the game mapped. Otherwise, I just tried my best to bring some Sprout energy to the game in his interactions with other characters.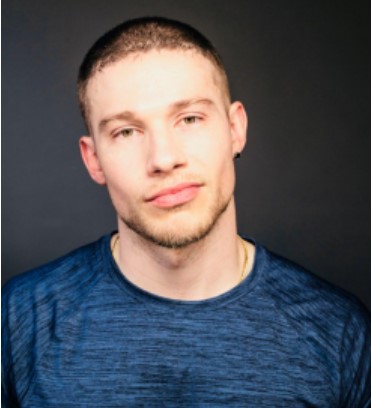 The MLP franchise has such a huge following, but this is the first time a large-format game has been released?
Yes. Besides handhelds or apps, I believe this is the first time an MLP game will be coming to AAA gaming systems (PS5, XBOX, and Nintendo Switch) and PC. I felt amazingly thankful to be a part of that journey. I think MLP fans from G1-G5 have wanted to have a game based on the Ponies. Hopefully, this can be the start as the MLP universe evolves and expands.
Have you played it yet?
No, but I will be giving it a go once it's released on May 27. I have seen some gameplay online, and it gives me some old-school Spyro the Dragon-type vibes. Hopefully, the bronies and fans will enjoy it and it will lead to more for them in the future. I know all the actors put a lot of energy into it. We just want to make the fans and the MLP universe proud.
Going back to becoming a voice actor, what kind of movies inspire you? Which stories transport you? Which actor led the path for you to become one? Were there any artists in your family?
On starting my voiceover journey, I began to study animation and film as I have never done before. I began to watch television differently. I love period-piece type dramas, being transported to a different place and time. Some shows I enjoy: Peaky Blinders, The Last Kingdom, Carnival Row, and Gilded Age. In animation, Arcane, Castlevania, Owl House, Spirited Away, Song of the Sea. My ULTIMATE favorite animation studio is Ghibli – there's honestly a lot. But I think that gives you a flavor of the shows that transport me.
Again, not until starting out, have I really focused on actors in a meaningful way. But Joe Cole, Martin Lawrence, Matt Damon, Ryan Reynolds, Tom Hardy, Edris Elba, Finn Cole, Cillian Murphy, and Steve Carrell – I have tried to pull from them depending upon what I do.
I'm the only person in my family that has pursued the arts. But there have always been performers in the comedy sense when the family gets together.
Which directors would you like to work with?
I would love to be part of a Studio Ghibli or Cartoon Saloon production. Anything they do is magical. They go out, do it their own way and do it differently. Others try to copy or emulate something already successful.
Who would be the dream actor or actress you would love to work with?
I don't have one. It's just a pleasure to work with people who are passionate and want to create good things in a positive way. All working together to create magic: that's the dream.
Do you have a favorite life lesson quote or story relevant to your life or work? Any turning points that changed your life forever?
My favorite quote is "The purpose of life is to find one's gift, the meaning of life is to give it away.* That has been a guiding principle for me growing up. I had a very tough childhood in almost every way. So for anyone out there that doesn't have access, doesn't have opportunities, doesn't have help, you have to find purpose. That's all we have. A gift, it doesn't have to be anything glamorized or fancy. Someone's gift could be being a parent, a teacher, a nurse, or a cook. A gift is yours, all are important. And what sprouts meaning is the ability to share it with those around us.
Also: "Blessed are those who plant trees, knowing they shall never sit in the shade of their foliage." I think they go together. I can't say I live these out perfectly. But they inform my life, and, ultimately, this is my Zen state. Develop my gifts, share them, and give freely no matter if I get to see the fruits of my gifts.
Any shoutouts? Who deserves credit in Joshua's story?
Elley-Ray Hennessy and my now agent – the first who auditioned me and led me to that animation class. All past YouTube followers who reached out and showed love, hate, and all things. Without that journey, I wouldn't be in this business. They allowed me to perform, create characters, and grow.
Personally, ultimate love for my grandfather. He was the only man in my life that showed me in real-time who I'd like to be. He was an amazing soul. And, of course, my mom. Love ya mah!
Interview by Léa Carlsen for SpLAshPR Agency

Public Relations:

SpLAshPR Agency
1450 2Nd Street, Santa Monica CA 90401 | Off 310.526.0805 "Coloring the world, one story at a time"
www.splashpragency.com