Over five million children are now in need of humanitarian assistance because of the war in Ukraine, with "consequences for children at a scale and speed not seen since World War II," the United Nations' children's agency, UNICEF, said Tuesday. 
"Almost two out of every three children have been displaced by fighting," UNICEF said in a statement. "
"It is one of the largest and fastest in recent memory," Christopher Tidey, UNICEF's Emergency Communication Specialist, told CBS News.
The grim assessment came as the Biden administration announced details of a new $700 million security package it is sending to Ukraine.

The essential needs of children and civilians generally – to get drinkable water and food – are also the focus of the U.N.
"I'm told that there is about 25 million tons of grain that is available to be transported and provided to humanitarian programs, as well as to those who are dependent on Ukrainian wheat," Thomas-Greenfield said.
"All of the efforts that are being led by the Secretary-General and others to figure out how to provide for humanitarian quarters, how to provide for the removal of mines, and how to move forward on a ceasefire that would allow this essential food to get out to people in need is going to be a gargantuan effort," she said.
Friday marks 100 days since Russia invaded Ukraine. Most of the children were killed or injured "in attacks using explosive weapons in populated areas," UNICEF said. Russia has targeted civilian infrastructure, including at least 256 health facilities and one in six UNICEF-supported 'Safe Schools' in the country's east.

Some children have been forcibly deported to Russia, "where children are placed in foster care or adopted in violation of international humanitarian law." 
Two children killed daily on average in nearly 100 days of war in Ukraine: UNICEF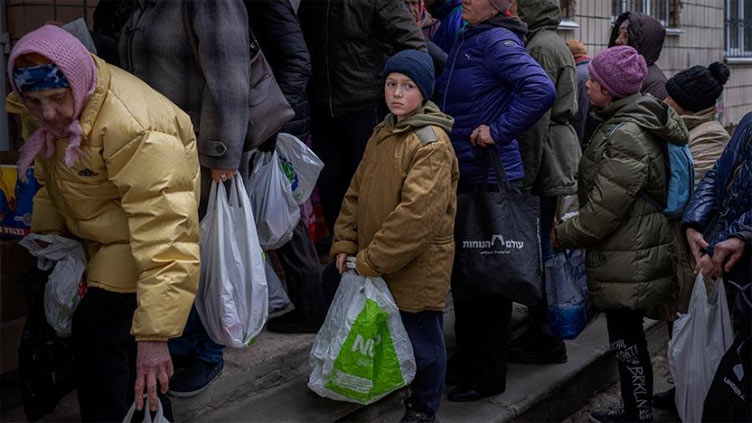 Forbes India – 100 Days Of War In Ukraine: A Timeline
Zelensky says Russia has abducted 200,000 children ? follow live