Violence erupted at the Poland-Belarus border on Tuesday, as migrants threw stones at Polish border guards who responded with water cannon and tear gas.
Poland and Belarusian authorities have blamed one another for the ratcheting of tensions on the border, where thousands of people have traveled in the hope of making it into the EU only to find themselves stuck in freezing conditions.
Belarusian state media BeITA reported that the water cannons used by Polish forces sprayed a yellow liquid that caused burning, and that people were suffocating and feeling sick from the smoke.
A CNN team was hit by the water fired by Polish guards, and seven police officers were injured after being hit by projectiles, according to the Polish police.
Women and children who, just a day before, had been camped out in tents near the border fence had moved back, and men were amassing in the most dramatic clashes to date. 
Violence erupts on Poland-Belarus border as Polish guards fire water cannon on migrants throwing rocks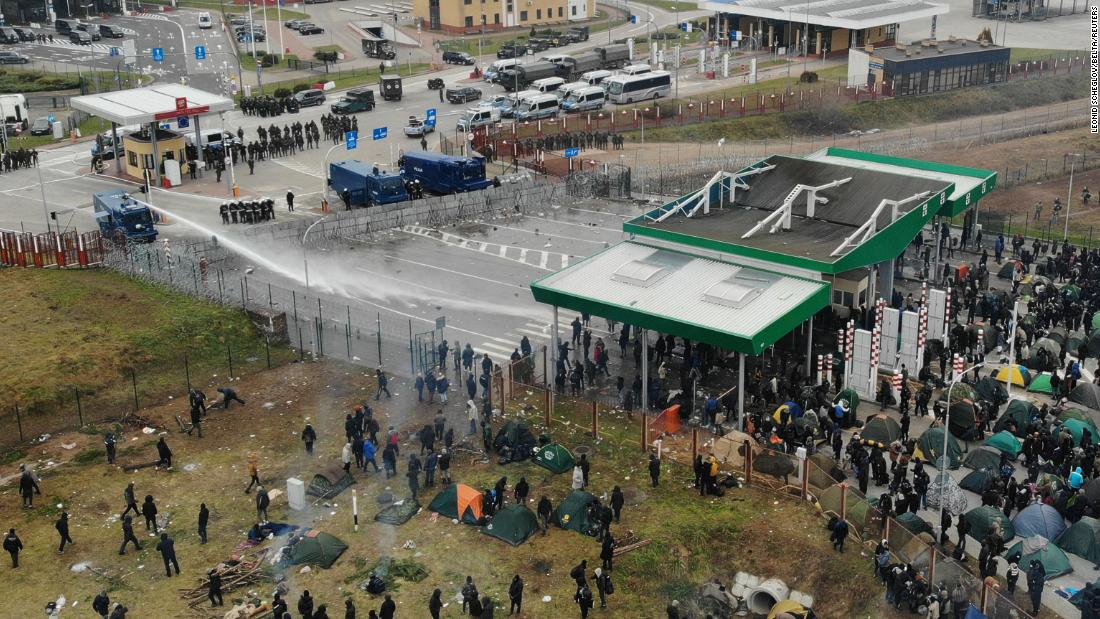 The Poland-Belarus border crisis is what happens when humans are treated as weapons | Anna Iasmi Vallianatou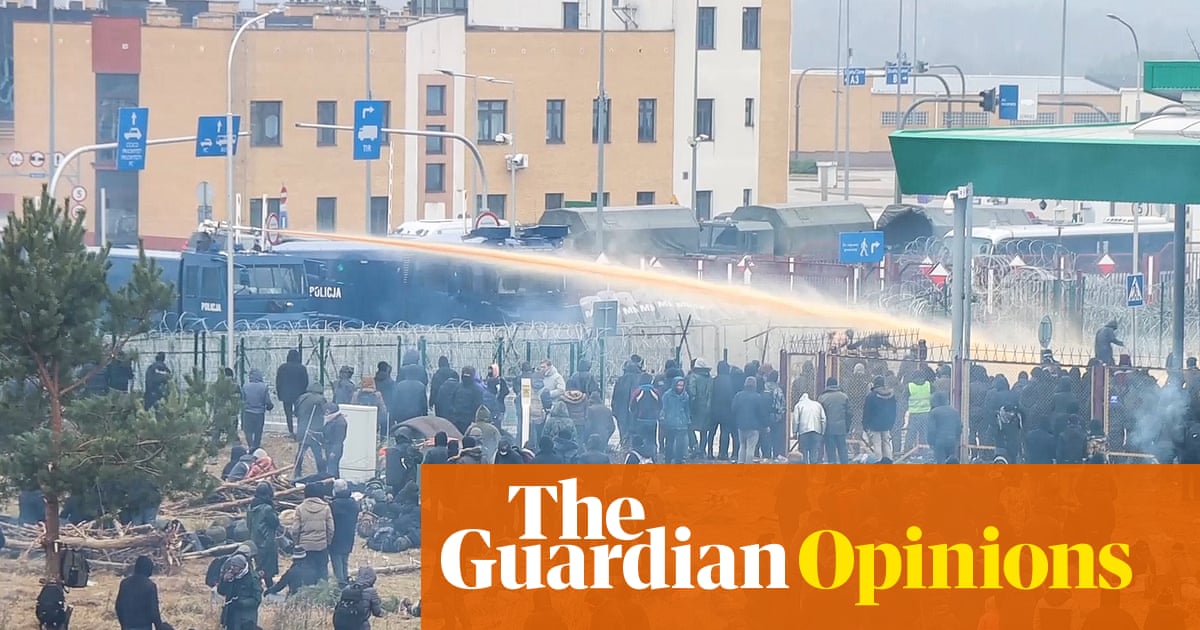 Putin faces pressure over Belarus border crisis and Ukraine troop buildup