This week, doctors at the University of Alabama at Birmingham Marnix E. Heersink School of Medicine transplanted two kidneys from a genetically modified pig into a brain-dead patient. It's the first such transplant to be detailed in a peer-reviewed journal, an important step for validating any research.
The kidneys were able to function as expected and weren't immediately rejected by the body, the team says.
Earlier this month, a team in Maryland transplanted a pig heart into a living patient who had a terminal heart disease but was medically ineligible for a standard transplant or heart pump.
In all of the procedures, though, the genetically engineered pigs were supplied through the company Revivicor.
Surgeons successfully transplant two PIG KIDNEYS into brain dead human
Pig kidney successfully hooked up to human patient in watershed experiment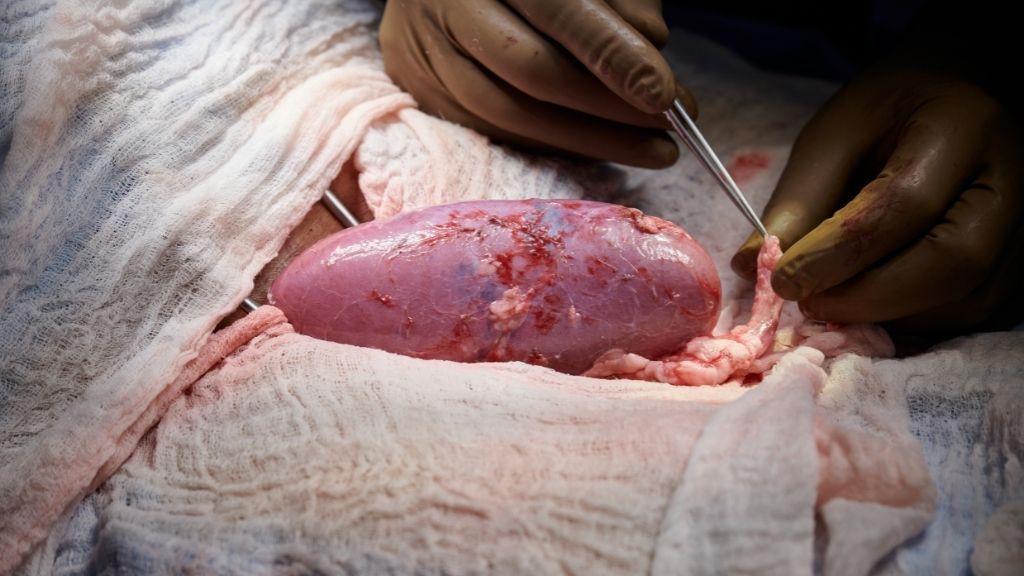 Severely damaged human lungs 'can be successfully recovered for transplant'