Ike Ekweremadu, 60, a district senator and lawyer, has been charged alongside a second defendant, Beatrice Nwanneka Ekweremadu, 55, with conspiring to transport a boy to the UK in order to harvest organs.
The defendants live in Nigeria but have family in London, magistrates were told.
Mr. Ekweremadu, who was recently made a visiting professor at the University of Lincoln, served three terms as deputy president of the Senate, from 2007 to 2019.
An investigation by the Metropolitan Police's Specialist Crime Team took place after detectives were alerted to potential modern-day slavery offenses.
Nigerian senator and wife charged with plotting to get child to UK to harvest organs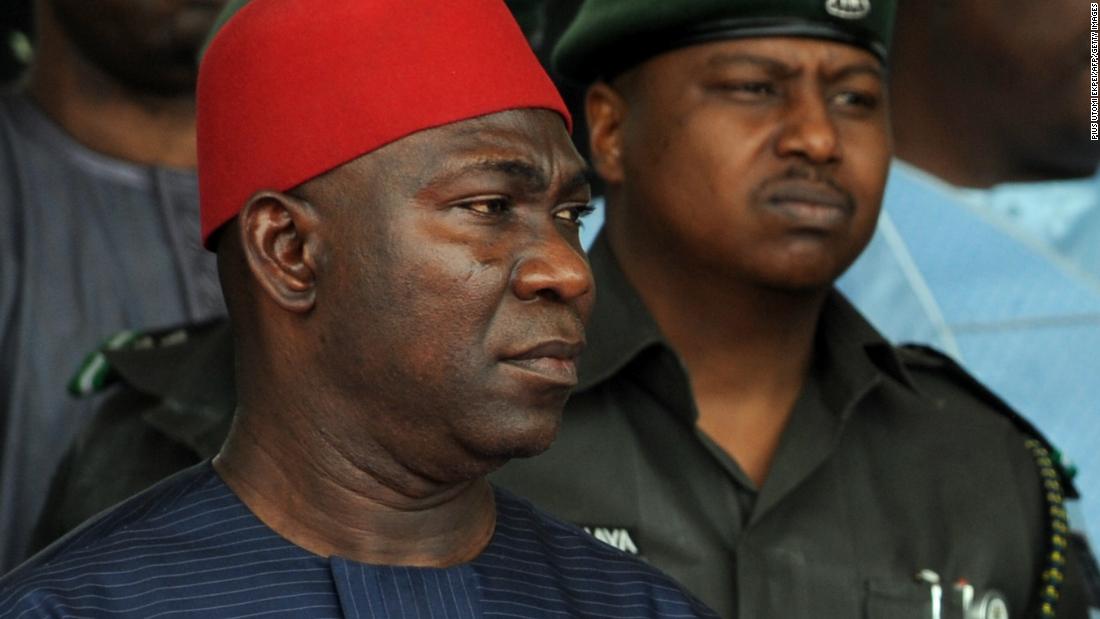 London doctor turned down Nigerian 'organ-harvesting parents'
What politicians are saying about Ekweremadu and wife's arrest in the United Kingdom