The Hobbit Facebook page just posted a rendering of three Dwarven characters from the upcoming dilogy.
We've been waiting about a month to get answer number two of twenty from Peter Jackson regarding his new Hobbit films. In the meantime, we've been getting just a trickle of teasing information about the production.
Now today's tease is a picture – not a photograph, perhaps a digital render? – of three of the twelve Dwarven characters, played by Jed Brophy, Adam Brown and Mark Hadlow.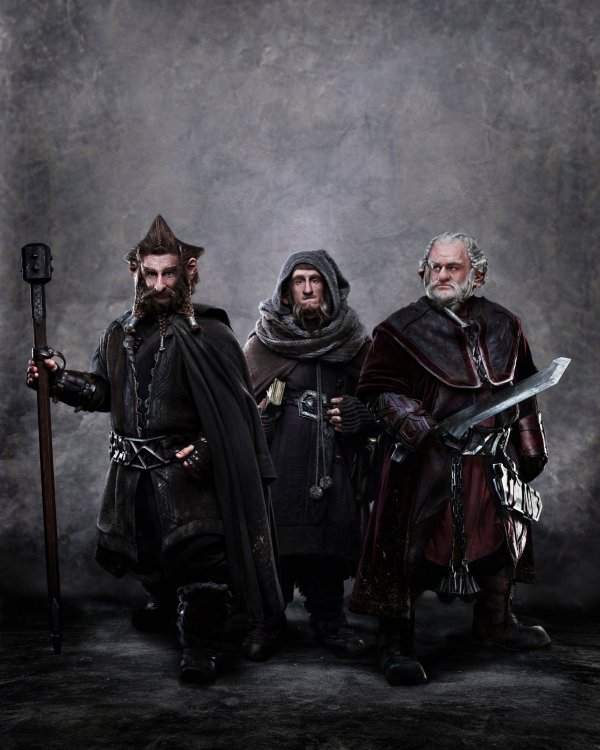 It arrived with this brief description:
"These three brothers, all sons of the same mother, could not be more different from each other. Dori, the oldest, spends much of his time watching out for Ori, the youngest; making sure he's not caught a chill or got himself killed by Wargs or Goblins. No-body quite knows what Nori gets up to most of the time, except that it's guaranteed to be dodgy and quite probably, illegal. Dori, Nori and Ori are intensely loyal to each other – and whilst they are perfectly happy fighting amongst themselves, woe-betide any anyone who means harm to one of these brothers."
Sounds like they have the perfect ideas for these guys, and if they actually look like this in the film, it'll be great, they look a lot more, erm … dwarfy than the dwarves in the Lord of the Rings trilogy. What I mean is they seem more believably proportional, and their garb suggests a certain cultural identity which was missing from the previous films.
It makes me wonder if as much effort is being put into all of the dwarves. 14 is a lot of main characters in film (12 dwarves, a wizard, and a hobbit), and pulling off a movie with that many distinct personalities all in the same arc is certainly a challenge.
Perhaps this is why the film is spanning a pair of films: to make room for all of the dwarf character development, and to give each of them a strong part in the tale.
The first of the two films, An Unexpected Journey, is planned for a holiday 2012 release.