Zynga, the video game maker most known for its Facebook game Farmville, has just launched an ambitious new title.
Empires & Allies is now available for the millions of registered Facebook users. Unlike Zynga's traditional, casual titles, this new excursion is an intense combat strategy game.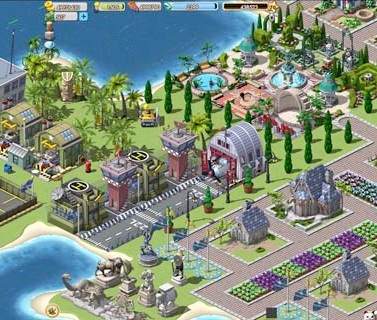 In the game, players build up their own empires, recruit armies of soldiers, and head out to embark on various adventures.
The social aspect comes into play as players are encouraged to tap into their friend list to build up their virtual armies. Or, if you have a more competitive spirit, choose to fight against your friends' troops instead.
In a statement, Zynga called Empires & Allies one of its most ambitious project, claiming it has "more social features than any Zynga game."
Zynga is the best known publisher of games on the social network platform, first rising to success with the launch of Farmville, which spawned several other -ville titles.
Since then, it has branched out to other genres, including card games and puzzle games. It has moved into the mobile gaming space as well, though not with nearly the same level of resounding success. The company recently acquired a mobile start-up to beef up its credentials in that environment, leading users to expect Zynga's future plans include a strong push to tie users between their phones and their Facebook accounts.
Empires & Allies is available across a variety of different languages, including English, French, Spanish, and Chinese.