Like the classic directors he worshipped, John Carpenter's name appeared above the title of his movies, and with the enormous success of Halloween, it paid off in spades.


It quickly established Carpenter as a star director, and as a master of cinematic terror. Halloween was a phenomenon in its time. Long before Miramax and New Line became major players in the indie scene, Halloween was the biggest grossing independent film of its time, costing $320,000, and grossing back $40 million, which would be estimated to be about $200,000,000 today.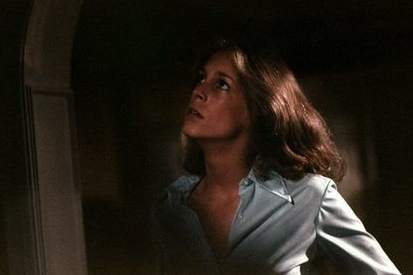 It was a simple story told without blood, and it was a great vehicle for Carpenter to show off his filmmaking skills. Many mad slasher films followed, like the Friday the 13th series, but none of them could touch Halloween in terms of quality, or the quality of fear it inspired.
With Carpenter's popularity increasing, and secondary markets like home video taking off, Carpenter's earlier films gained cult followings, including my personal favorite Carpenter film Assault on Precinct 13, and Dark Star, which was an influence on Alien.
Carpenter followed up Halloween with the horror gem The Fog, Escape From New York, and The Thing, which was roasted by the critics in its initial release, but is now a classic. (It's also Carpenter's favorite film as well.)
Good, bad or indifferent, Carpenter kept making movies, until he got tired and took a ten year break from directing. 


"I'd always sworn to myself when it stopped being fun I'd stop, and it stopped," Carpenter told the L.A. Times. "I was really burned out. And it doesn't help when your movie tanks. I needed to be away from the movie business and rediscover what it was about cinema that I loved."
Now Carpenter's back with his latest film, The Ward, a horror film that takes place in an insane asylum, which will be released on July 8. However the film does, it's great to see Carpenter, as well as the other elder statesmen of the genre like Wes Craven and George Romero, still in the game.
When asked if he ever felt trapped in the horror genre, Carpenter said, "I think I did feel trapped at one time, but not so much anymore. It's also a blessing, I got to be John Carpenter, which is a lot of fun. Hey man, I'm just happy to be here."