I've often wondered if the day will ever come when games and movies successfully cross over.


We recently spoke to Vanity Fair contributor Frank DiGiancomo about the Force Unleashed franchise, and he brought up a good point that while you spend hours and hours getting intimate with a game, a movie has a scant two hours or less to achieve any level of intimacy whatsoever.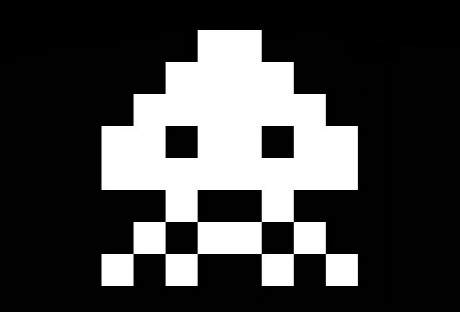 Both Halo and World of Warcraft have been in development to become films, and even a director like Peter Jackson, who certainly can do big, epic, and expensive, had to bail on Halo. Jerry Bruckheimer, who's usually very in touch with the zeitgeist tried himself with Prince of Persia, which flopped.


As we recently reported, the Space Invaders project is currently being spearheaded by producer Lorenzo di Bonaventura. When di Bonaventura was a production executive at Warner Brothers, he shepherded the Wachowski Brothers to the studio, where they made The Matrix trilogy.
Lorenzo also tried to launch the movie / video game crossover with the big screen adaptation of Doom, which I've only seen bits and piece of, and actually didn't find half-bad. (I also thought the first person shooter segment was an interesting idea.)



Lorenzo also has Asteroids in development, which is fairly similar idea to Space Invaders. 

When you think about it, what early Atari games could make good blockbuster movies? Maybe Pixar could do something fun with Centipede for families?


According to the Hollywood Reporter, there's currently a search for writers for Space Invaders, so we'll have to see if a major Hollywood A-list scribe can really bring something more beyond the simplicity of the game, or if he'll be banging his head into the desk, screaming, "I went to USC film school for this?!?"