At least two industry analysts have hypothesized that Apple's iPad is unlikely to be instantly embraced by either the hardcore or serious gaming community.
Indeed, Wedbush Morgan analyst Michael Pachter told IndustryGamers that the tablet will only have a "limited appeal" to gamers.
"I think the early offerings on the tablet will be a lot closer to iPod Touch/iPhone style games, and then probably morph into DS kind of games and then ultimately will morph into PSP quality games," explained Pachter.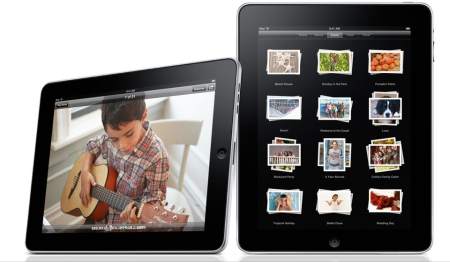 "The core audience is probably more of a casual game audience than a hardcore audience. So the one device I think will suffer from the introduction on the games side is the DS. And you're going to see a lot of cross-fertilization of games between the iPod Touch, iPhone and the tablet, so I actually see the iPod Touch benefiting from that."
Meanwhile, EEDAR analyst Jesse Divnich told TG Daily that the iPad will "never act" as a primary gaming device.
"The iPad has limited functionality and limited controls and will not be taken seriously as a gaming platform from the industry.
"Yes, I do project that all publishers will support the iPad, as they do with the iPhone, but I do not expect any publisher to realize a significant amount of revenue from the iPhone/iPad platforms, which means that their iPhone games will have play a supporting role to an overall brand.
"EA doesn't expect Sims 3 for the iPhone to be a cash cow; however, they do expect that consumers enjoy the iPhone version and then purchase the PC or console branded Sims games."
Divnich added that Call of Duty Modern Warfare 2 generated over $1 billion worldwide – while the top grossing iPhone game has barely broken $10 million. 


"It is pretty clear that we are still a few years away (if ever) before publishers take these platforms seriously."
GamaSutra's Christian Nutt expressed similar sentiments.
"Much more so than at the original App Store launch, it's going to be exceedingly difficult to stand out from day one – unless you can come up with a tremendously original idea, execute on it well, and market it aggressively," wrote Nutt.
"But the slots are so limited and the process so opaque that you can't rely on it happening to you. The iPad will be as big a crap shoot for developers as the iPhone is. [Apple] promised 'another goldrush' when the iPad launches. But that promise, rather than exciting them, might make most developers a little queasy."