Ridley Scott has confirmed that he will be producing and directing a new Blade Runner movie for Alcon Entertainment.


Alcon co-founders Broderick Johnson and Andrew Kosove are slated to produce the film with Bud Yorkin, Cynthia Sikes Yorkin and Scott. Frank Giustra and Tim Gamble, CEOs of Thunderbird Films, have been tapped as executive producers.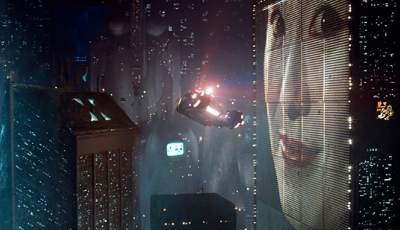 Unfortunately, it remains unclear if the upcoming film will be a sequel or a prequel to the popular 1982 movie which starred the brooding Harrison Ford and the lovely Daryl Hannah.
No word yet on casting, but one can still hope that Harrison Ford will reprise his role or at least make some sort of cameo appearance in the new Blade Runner.
And no, Harrison is certainly not too old for Blade Runner. I think his recent performance in Cowboys & Aliens proved the veteran actor still has what it takes to kick ass in style.
Based on Philip K. Dick's novel, "Do Androids Dream of Electric Sheep?" – Blade Runner – which is now considered a classic noir film – was nominated for two Academy Awards. In 2007, the movie was named the second most visually influential film of all time by the Visual Effects Society.


"The 'Blade Runner' lore is kind of irresistible," co-producer Kosove told 24 Frames back in March.
"And the extraordinary pace of technological advancement since the movie came out means that there are a lot of opportunities to do something fresh."