Nokia's quarterly phone sales have plummeted a whopping 20% from just a year ago.
Nevertheless, the company managed to ship some 16.7 million smartphones this past quarter, which placed the Finnish-based company well behind Apple and its 20.3 million (sold) iPhones.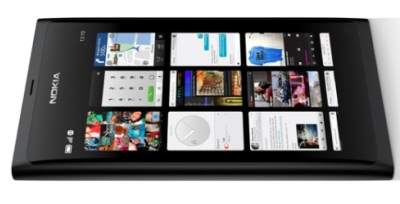 According to Reuters, Nokia's overall market share has fallen steeply to 23.1% from 29.1%.
Of course, Nokia claimed an impressive 40% market share before rivals like iOS and (Google) Android began their seemingly unstoppable march forward.
Unfortunately, it remains unclear if Nokia's decision to support Microsoft's nascent Windows Phone 7 can help turn the company's ailing smartphone business around. 

"The path to recovery for Nokia is going to be a long one," CCS analyst Geoff Blaber told Reuters.
"Deterioration in Nokia's smartphone performance shows that time is of the essence in rebuilding a coherent portfolio of Windows Phone 7 products in 2012."


Similarly, CCS Insight analyst Geoff Blaber expressed concern over Nokia's "sustained absence of new smartphones."


"I think the important question isn't when Nokia will ship its first high-end Windows device, but when it will be able to get a complete portfolio of Windows handsets out, at a range of price points."
Meanwhile, Ben Rooney of the Wall Street Journal proposed Nokia "pack it all in and go back to their roots" by making good, solid and utterly reliable "dumb" phones.
"When I interviewed Barry Maloney, co-founder of VC outfit Balderton Capital, he was late for the appointment because he had to take a call. What did he take his call on? Not an iPhone or even a BlackBerry. No, it was a Nokia. And not a smart one at that," wrote Rooney.
"But he said it was the best phone he's ever owned. It lasts for days on a single charge, never drops a call, and the quality is great. Who can say that about their iPhone?"