Crytek has confirmed that Crysis 2 will not feature a co-op play option. Rather, the game is expected to boast a "beefy" campaign, making it a supposed must-buy for all FPS (console?) fanbois.
"No, we won't be offering co-op," Crytek chief Cevat Yerli told CVG during a recent interview.
"[Because] our goal is to offer quite a beefy package and I think some people will be surprised at how big it is, but I don't want to talk too much about it because I'd rather they wait and play."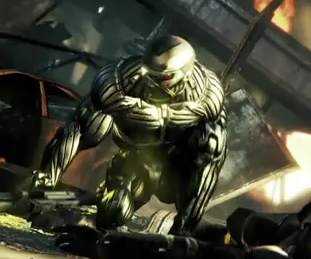 Yerli also insisted that Crytek wasn't attempting to "dethrone" a particular studio or make the hotly anticipated game "the next" Call of Duty or Halo.
"We're [simply] trying to make a Crysis that hits the gamer's nerve and makes them think 'this is the most intense shooter I've played.' [Or], 'I've played as I wanted to since the Nanosuit allowed me to be what I wanted to be' and 'it tells an awesome story,'" Yerli explained.
"That's what it's about for me, and if we hit those nerves I believe there's no reason why Crysis 2 can't be the No.1 title, but its intent and purpose isn't to dethrone Call of Duty."
Crysis 2 is slated to launch on the Xbox 360, PS3 and PC on March 22.