Okay, okay, we know…We were really hoping there wouldn't be any news on Batman Vs Superman anytime soon, especially with the release date getting pushed back nearly a year. Still, the hits keep on comin' with this one, and here's the latest mist-step in what could end up being the next Batman and Robin…
It was rumored that Joaquin Phoenix was going to play Lex Luthor, which would have been pretty cool, but now the news has broken that Jesse Eisenberg from The Social Network will be playing Superman's arch nemesis. Then the news hit that Jeremy Irons will be playing Alfred, which is definitely not bad news, Irons is of course a fine actor, but it's sad to be reminded that the Michael Caine era of Alfred is over.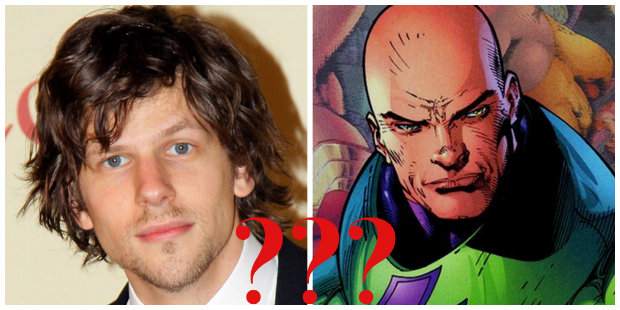 We think Eisenberg being cast as Luthor is the latest mis-step in what promises to be a major disaster in the superhero genre. Again, we're hoping we're wrong, but this one's going to have to work pretty hard to convince us otherwise.
In other superhero casting news, a rumor went around that Josh Gad was up to play The Thing in The Fantastic Four, but this is apparently not true, although it's actually not a bad idea. (It's certainly a better career move than Gilligan's Island the Movie.)