I'd like to say I'm a big fan of late Frank Zappa, and have been for many years. Even if I didn't like his music, I'd still admire and respect his political and social views, which did a lot to shape my own social and political opinions in life.
Fans of Zappa know he was the father of four kids, Moon Unit, Dweezil, Ahmet and Diva, and they've actually proven to be talented in their own ways as well.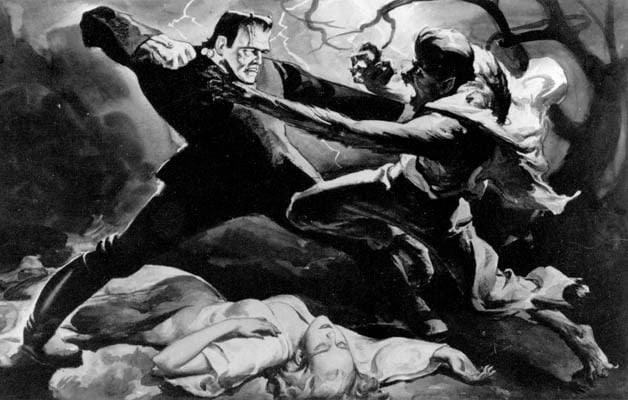 Dweezil, for instance, had his own career as a guitarist and now carries on his father's legacy with Zappa Plays Zappa, and brother Ahmet has been making headway as a novelist and screenwriter.
Zappa produced The Odd Life of Timothy Green, which was based on a story he wrote, and he also wrote the children's book The Monstrous Memoirs of a Mighty McFearless. Ahmet also wrote a project called Monster Witness Relocation Program (sounds like a potential Pixar film), which is set up at Disney, where Zappa has also been working on a script based on the theme park's Enchanted Tiki Room attraction.
Now Ahmet is working on a project that the Hollywood Reporter is calling "The Avengers of horror," entitled Monster X. The basic pitch is that this is an Avengers style story, but with the classic monsters like Dracula, Frankenstein, Mr. Hyde and more. Where these guys are normally our foes, this time they're trying to protect the world from evil. Like the movies where Godzilla was the good guy protecting Japan, maybe this story will show us the good in these classic horror creatures.
This is not to be confused with the project Guillermo Del Toro has in the works, Heaven Sent, which is being considered the dark side of the Avengers, and is planning to include Swamp Thing, Constantine, and other monsterous comic creatures. This Zappa project sounds like it could be more in the vein of say, the animated Rankin Bass classic Mad Monster Party, and so far it sounds like it could be enormous fun.
It's interesting that this news is coming on the anniversary that Universal did Frankenstein Meets the Wolf-Man seventy years ago in 1943. This launched what Universal called the "monster rally" movies, where the monsters come together to fight. (My personal favorite is House of Dracula.) Being from the Zappa family, there's no way Monster X will be any traditional monster mash, and we're looking forward to seeing what kind of wonderfully irreverent take Ahmet could bring to the table.