Superheroes have proven their mettle at the box office, now how about on TV? 


Think about it. We haven't had a show based on a famous superhero comic in a while, and it would be interesting to see what can be done with a superhero franchise on TV today.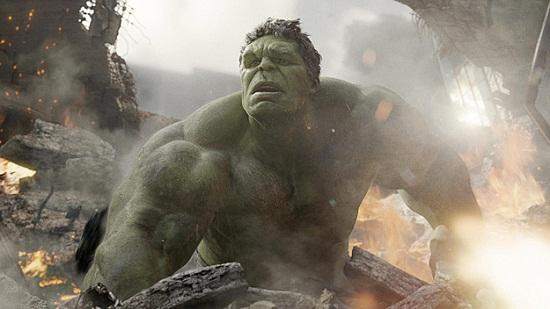 Of course the big boys this year are The Avengers, and with the uber-super team making a ton of money hand over fist, ScienceFiction.com tells us there's an Avengers series in development at ABC.
The show is only in "the very early stages of development," and at the moment there's "only a kernel of an idea," including the possibility of a "high concept cop show."

 If it is adopted, the series will ultimately be in the "Avengers universe with little connection to Joss Whedon's blockbuster." 


Now here's where I'm getting confused, especially since Whedon's still on the proverbial fence about whether he'll come back to another Avengers movie. Yet, since he's worked extensively in TV, Whedon in charge of an Avengers series would be pretty cool indeed. 

Again, all this is in very early stages, and as Deadline tells us, the show "may not include any characters from Joss Whedon's blockbuster." 


Umm, what!? Okay, now I'm really confused. If the connection to the movie would be "really light," what would be the point? Something "inspired by" The Avengers? 

As Deadline tells us, Marvel wants to take over TV as well. As you may recall, the studio currently has a Hulk show in development, and there's also going to be animated Avengers shows – Earth's Mightiest Heroes and Avengers Assemble.



You may recall back in the day there were the superhero series for The Incredible Hulk, Spider-Man, and of course, Batman. Although I loved all three when I was a kid, there's still plenty more we can do today on TV with superheroes, as Smallville and Heroes has proved. To bring something like The Avengers to TV with so many heroes and villains over a long story arc is certainly a very cool idea.



But there's also the danger of over-exposure with this. The Avengers juggernaut is definitely going to continue when it's out on home video in September, but if there's a tremendous amount of exposure, people are likely to get sick of the superhero team in a hurry.
And again, it's got to be at least somewhat similar to the movie, because that's how much of the mainstream audience will identif it as a "brand." So yes, we at TG think there's a lot of potential here, just don't stray too far from what made The Avengers such a big hit in the first place.