There's an old superstition – don't say bad things out loud or they'll happen, so I hope I didn't contribute to this in any way.


However, as we've reported before on TG Daily, a number of amusement park rides have been in development to become films.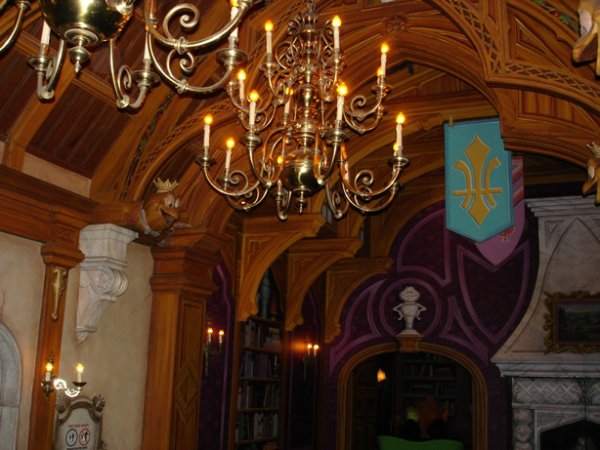 Of course, it all started back with Pirates of the Caribbean, and The Haunted Mansion, which is slated to be directed by Guillermo del Toro, The Tiki Tiki Room (great theme song by the way), and The Matterhorn. 


20,000 Leagues Under the Sea, which David Fincher is slated to direct, is also another ride in development, although I always thought of it as an update of the classic 50's Disney film, and of course, the original Jules Verne sci-fi novel.



So with all this going on, I used to joke, "What about one of my favorite Disney rides, Mr. Toad's Wild Ride?" Sure enough, I go on Deadline, and there it is. As Mike Fleming reports, Disney's looking to make a feature of out the ride (loosely based on The Wind in the Willows), which will be a combo of live action and CGI. Justin Springer (Tron: Legacy) is reporteld tapped to produce.



As much fun as I've had with Mr. Toad, it's hard to think of how this could be expanded into a feature, but that's the kind of challenge screenwriters love. If you think about it, something like this helmed by Tim Burton could be pretty out there, and just imagine what an animation provocateur like Ralph Bakshi could have done with it, but Disney would never let Ralph anywhere near one of their franchises in a million years. 

You could imagine him turning it into an animated Fear and Loathing in Las Vegas, except with a weird, stoned toad in the lead. Hey now, that doesn't really sounds like such a bad idea after all…



Of course, we've all been shaking our heads at board games being adapted into films, and by most of the early reviews Battleship has turned out to be an attempt to ape Michael Bay's style that's apparently even dumber than the average Bay flick. 

I've said it many times before, and I'm sure to say it many times again, but it's still hard for me to think what you can do with Mr. Toad's Wild Ride, as much as I like the attraction. Then again, what do I know? I thought a movie based on Pirates of the Caribbean was a dumb idea as well.