The Hunger Games is a impressive phenomenon that many people hadn't even heard of until the adaptation of the wildly popular novels hit theaters and became the #1 movie in the country.
With the success of the films, the books are also back strong on the best-seller lists as well. However, before the movie hit theaters, if you asked around about it, most people would just shrug and say they never heard of it, even from folks in the young adult demographic.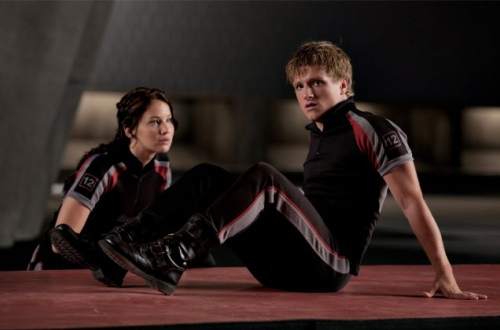 A friend of mine even bet me it wouldn't make $30 million opening weekend. I felt bad about letting him into a bet he'd lose that easily, so I downgraded it to a gentlemen's bet.



Having enjoyed Cabin in the Woods, and surprised by the good notices The Three Stooges got, I kept thinking, this is probably the weekend The Hunger Games will go down from the top spot at the box office.
Then the box office reports came in, and The Hunger Games is still on top, and according to the Hollywood Reporter, this is the first time a movie's been in the number one spot four weeks in a row since Avatar.


Box Office Mojo also tells us that Hunger Games is currently the #22 all time grossing film with a $337.1 million take, and over $500 million worldwide. Hunger Games has done much better domestically than it has overseas, which as Hollywood Reporter tells us is similar to how, you guessed it, Twilight did on foreign shores compared to the U.S. (Titanic 3D is also doing very well overseas as well).



As for what could come next Friday that could potentially challenge Hunger Games, it doesn't look like there's strong competition either with the romantic drama The Lucky One, the romantic comedy Darling Companion, and the comedy Think Like a Man. So it looks like The Hunger Games may not be knocked off the top spot for at least another week, possibly the rest of the month.