A lot of interesting things are happening in the world of Mass Effect 3's online play, but not on the PS3.
To help keep things interesting in the online multiplayer world, developer Bioware has been running numerous promotions, such as the ability to gain extra XP or receiving bonuses for completing various tasks.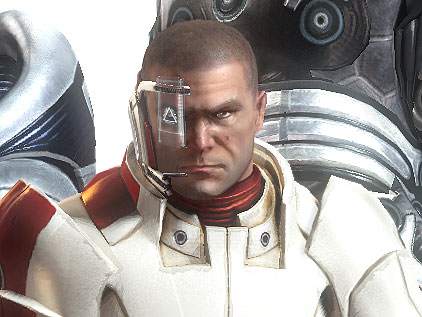 However, perhaps unknown to those playing the game on the Xbox 360 or PC, none of this stuff has been making its way to the PS3 version of the game.
It's not because Bioware hates its PS3 fans. It's because Sony has apparently been denying these promotions for reasons that aren't exactly clear.
For example, the most recent event involves giving players a 10% XP bonus to anyone who plays on the latest downloadable maps, but only on Xbox 360 and PC.
In a blog post about the promo, Bioware wrote, "This Operation is currently available to Xbox 360 and PC users only, and will run from Friday, April 13th at 5PM PST to Monday, April 16th 5AM PST. Unfortunately, we are not yet able to offer our Multiplayer Challenge weekends on PlayStation 3."
The post continued with, "Sony has not yet approved the promotion. We continue to work with them to find a compromise, but until then, Sony will not allow us to run the same Multiplayer Challenges on the PlayStation 3 that we run on Xbox 360 and PC."
Sony has not commented on this issue.