Movie buffs everywhere, myself included, are somewhat freaked out that film cameras will no longer be manufactured, as everything in Hollywood is going digital.


In fact, the last celluloid camera just rolled off the assembly line, and for one fan with a lot of money, that makes his purchase of the camera that filmed Star Wars an even greater collector's item.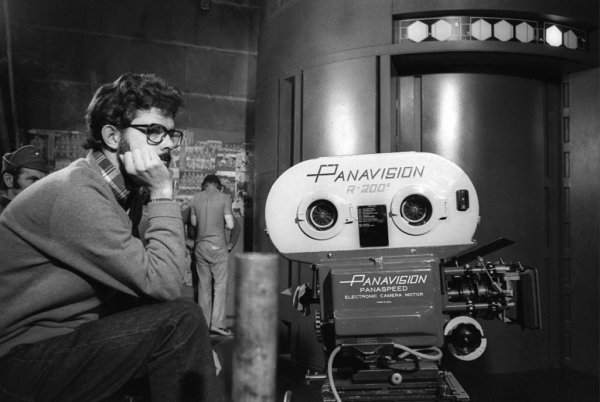 Yes, the camera that shot the original 1977 Star Wars went for a record $625,000 at auction to a private buyer. It breaks the record for Star Wars memorabilia, and is the most anyone's paid for a film camera at an auction.
Interestingly enough, Charlie Chaplin's handcrank camera didn't sell at this auction. (It went for a minimum price of $200,000.)


As The Hollywood Reporter notes, the camera is a Panavision PSR 35mm, and Star Wars was also blown up to 70mm in its initial run.
The Star Wars cinematographer was Gilbert Taylor, who had previously shot A Hard Day's Night, and Dr. Strangelove, among many other titles. As director Richard Donner recalled on The Omen's DVD commentary, he brought Taylor out of retirement to shoot The Omen, then some reels of his work were shown to Lucas, who hired Taylor to film Star Wars.
The previous record for Star Wars memorabilia was $402,500 for an original model TIE-fighter, sold at auction in 2008, and a Darth Vader helmet from Empire, which went for $70,000 at auction in 2003.