Disney has confirmed that production on Maleficent, the upcoming fairy tale adaptation,which tells the story of the villain in the Sleeping Beauty tale, kicked off last week.
Along with the official announcement, the studio also released this image of Angelina Jolie in costume.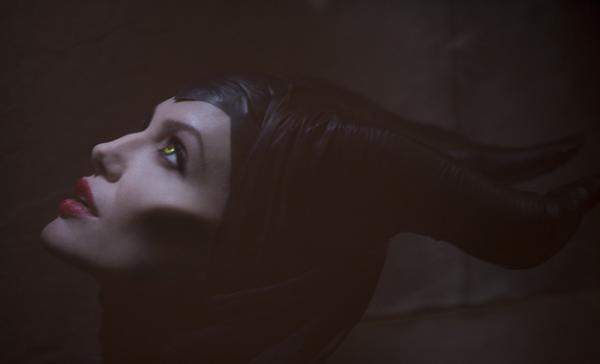 It seems like Disney has decided to go for a look that follows the old cartoon adaptation of the tale, right down to the supernaturally pronounced cheekbones.
In Disney's original Sleeping Beauty film, Maleficent is the evil fairy who places a curse on Aurora, which has her prick her finger on a spinning wheel on the day she comes of age, after which she falls into a deep sleep from which a prince must rescue her.
Fairy tale adaptations seem to be in the air right now, which is certainly fine with me because they've all decided to take such different looks at these stories. This one is sort of like Wicked is to the Oz stories: The film isn't about Aurora, it's about Maleficent. It delves into her back story and explains how she became the person we know in the tale. Hopefully, it will craft a genuinely sympathetic character for us, and force us to think about the story of Sleeping Beauty in a new way.
This one is particularly interesting however, at least from a literary viewpoint, because it's essentially an in-canon origin story. Disney invented Maleficent for their animated adaptation back in the 1950's, so anything they do with that character is in the same story world. It's not some third party reimagining, it's like the original author is coming out with an official explanation. It might not make a difference to the quality of the film either way, but for those to whom this kind of stuff is important, it legitimizes the interpretation of the character .
We've still got quite a ways to wait, however. Maleficent won't hit theaters until March 14th, 2014.