Spotify AB will be cutting back on its free music-streaming service in an attempt to boost the number of paying subscribers and to prepare for its expansion into the United States.
Spotify is a streaming music service available primarily in Scandanavia and the UK. It offers an advertising-based music service and an ad-free paid version for around £9.99 in the UK or around $16 a month.
The announcement effectively limits the free service to 10 hours a month, allowing non-paying users to only play each track five times.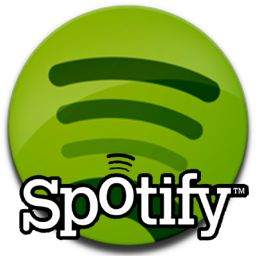 Founder and Chief Executive Daniel Ek wrote about the change in a blog post, stating that Spotify might not be able to survive without making these changes. "Above all, this means we can continue making Spotify available to all in the long term," Ek explained.
Spotify was able to negotiate music-licensing deals in Europe but is having a much harder time launching in the U.S.
This is mostly because Spotify execs have privately told four major music companies they are losing money.
Sources close to the deal say advertising sales don't pay for the cost of licensing music from record companies.
According to a company spokesman, around 15 percent of Spotify's 1 million "active users" are currently paying for the service.
Changes to the free version will begin May 1st and will affect users who signed up for the service before November 1st, 2010. Those who joined after this date or in the future will incur limited listening capabilities within six months.
The U.S. launch date remains precarious as difficulty licensing the music with record labels remains a barrier to entry, as well as lack of funds to pay for the music.
Currently, Spotify boasts licenses from Sony Corp's Sony Music and EMI Group Ltd., which are the number 2 and number 4 music companies in the industry. Industry sources say Spotify is close to closing a deal with Vivendi SA's Universal Music Group, but not with Warner Music Group Corp.
(Via WSJ)