A number of adult-entertainment studios have filed joint lawsuits against serial pirates who routinely share pornographic content over peer-to-peer networks.
The studios – led by Pink Visual – are also mulling the possibility of deploying software capable of tracking and protecting copyrighted material in real-time.
"People were willing [way] back then to pay top dollar for porn, now it looks like the majority of users think adult content is free…That is a huge shift in just a few years," Pink president Allison Vivas told AFP.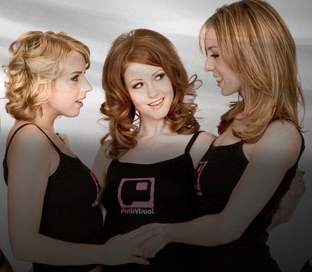 "[Still], it seems like it will be quite embarrassing for whichever user ends up in a lawsuit about [transferring] a popular shemale title.
"When it comes to private sexual fantasies and fetishes, going public is probably not worth the risk that these torrent and peer-to-peer users are taking."
Steve Lightspeed, who runs his own adult-entertainment studio, agreed with Vivas.
"Piracy on the Internet is much more available to the average user than it ever was. [Clearly], technology has outpaced the laws [and] we really need to organize ourselves and lobby for a change in the law.
"[Sure], a lot of people think porn producers make enough money already and won't pay them.
"[But] the truth is everyone is just working for a living here and we pay our taxes like everyone else does."