Silicon Valley tech salaries have topped $100,000 for the first time, with bonuses on the rise too.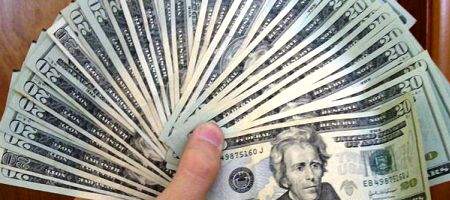 According to tech jobs website Dice Holdings, tech professionals in the area can expect $104,195, up five percent on last year. Bonuses are pretty good, too, with 38 percent of tech professionals getting an average of $12,450 each.
And the picture looks good across the rest of the US too, with salaries growing more than at any time since 2008. Tech professionals on average won pay rises of more than two percent, boosting their average annual wage to $81,327.
Bonuses jumped even further, up eight percent to $8,769 – and a third of technology professionals are now receiving them. The industries most likely to pay out are telecoms, hardware, banking, utilities and software.
"Finally! Compensation has mustered some momentum, as more and more top tech markets are notching increases in pay. Silicon Valley's compensation moved first and wrote the playbook for highly qualified tech professionals to ask for more – whether that be in Seattle, Houston or Raleigh," says Tom Silver, Dice's SVP for North America.
"The increasing popularity of bonuses shows companies are rewarding their top performers."
Outside Silicon Valley, Austin, Texas showed the highest tech wage growth, followed by Portland, Oregon and Houston, Texas.
In terms of skills, the ones averaging six figure salaries and showing the highest growth were Advanced Business Application Programming, Service Oriented Architecture, Extract Transform and Load, Weblogic and Java Database Connectivity.
These were followed by Unified Modeling Language, JBoss and WebSphere.
"This looks like a push towards enterprise Java, with WebSphere, JBoss and WebLogic showing outsized gains," says Dice managing director Alice Hill.
"Not to mention a continuation of the trends we've seen toward tech professionals helping their companies gain more insight into their cost structures, customer behavior and emerging trends."