Kodak shares have fallen to an all-time low following reports that it may soon be forced to file for bankruptcy protection.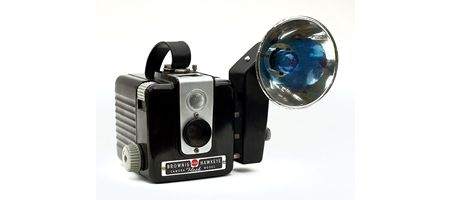 The company's been trying to sell a pile of 1,000 patents since July – around ten percent of its digital imaging portfolio – but has so far had no takers. They'd been expected to sell for between $2 and $3 billion.
Meanwhile, the share value has declined steadily, and it's been warned by the New York Stock Exchange that if shares stay below $1 for another six months, the company will be delisted.
Three members of the board have resigned in the last two weeks.
According to the Wall Street Journal, all this has prompted Kodak to start preparing for bankruptcy. It's said to be talking to potential lenders with the aim of raising around $1 billion in loans to tide it over during the bankruptcy process – so-called 'debtor-in possession' financing.
It could file for bankruptcy as soon as next month. This could remove the need to cover pension and healthcare costs for retired staff, which could then make the patents easier to sell. The patent sale would be carried out through a court-supervised auction.
Over the years, Kodak's been behind some of the biggest innovations in photography – it even invented the digital camera. But it failed miserably to capitalize on its creation, instead continuing to rely on sales of film.
More recently, it's been attempting to focus on its printer business, which has been raising respectable revenues, but has yet to turn a profit.
Kodak recently reported a third quarter loss of $222 million, which in itself was enough to severely hit shareholder confidence further. Shares closed yesterday at just 47 cents, a record low.