Realizing that Google's mapping and location services are still superior to what it has, Apple has reportedly acquired a Canadian mapping company called Poly9.
According to French language news site cyberpresse.ca, Apple has already moved the majority of Poly9's staff to Cupertino where they are now employed by Apple.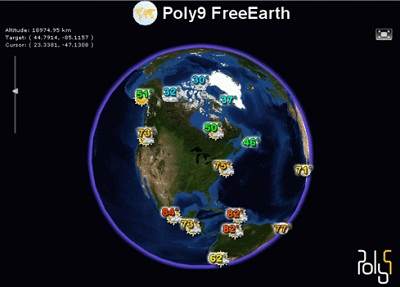 Last October, Apple acquired Placebase, another mapping company that offered services similar to Google Maps. Poly9 appears to be more of a competitor to Google Earth. It has worked with the North American Aerospace Defense Command (NORAD), as well as news outlets to provide detailed satellite information around the globe.
Google has special versions of Google Maps and Google Earth on the iPhone, but there is substantially more integration with these services on Android, including Google's own GPS turn-by-turn direction software.