75% of people will not buy into a product no matter how splendid it is, as long as the brand behind it doesn't take data protection seriously, according to PR News Wire. With the new GDPR regulations that were enacted from the 25th of May 2018, most businesses that comply do not have to worry about providing the threshold security requirements. GDPR looks to improve data privacy and protection for EU citizens by enforcing laws on how data is handled.
Even though you might not work in the EU, the fact that your business has business ties with anyplace in the EU means you have to comply. One excellent way to improve security would be to embrace data masking as a way to hide sensitive customer data. Other than simply helping with compliance with these regulations, it can also turn out to be quite helpful to your security needs.
Here is why you should hold data masking as a priority:
Limit Breach Notification Requirements
The GDPR has strict regulations on the time it takes to report data breaches from when they happen. While you will need to report to the necessary authorities within 72 hours, you also need to talk with those who are likely to be affected. From dealing with the data breach, concentrating on the data coming from your to trying to limit reputational damage, this can be overwhelming to your business.
It also improves the chances of reputational damage and legal costs as some customers might want to sue your organization. Luckily, you aren't obligated to report any breaches if it is contained within the right time or the stakeholders were barely affected by the breach. As such, masking customer data will help reduce the burden that comes with constant reporting in times of a data breach crisis.
You Can Use Data Beyond the Original Purpose
Under the GDPR, customers need to be certain about how your organization uses their data. Additionally, the data cannot be used for any other purpose than the original intention. However, masking your data will offer you some leeway in the handling of data beyond the originally intended pattern.
Article 6 on the GDPR guidelines makes room for use for data away from its intended purpose as long as you have the necessary safeguards in place, including pseudonymization and encryption. This can work in case you would love to use this data for statistical or historical research.
Ease In Data Disclosure Obligations
Customers have a under the GDPR. Under this requirement, you need to provide all the information you have for a single customer whenever they want to have access to it. While it might be easy to achieve this for a single customer, it can be an overwhelming task if more than one customer would like to exercise this right.
The exclusion for this rule is that pseudonymization among other data masking techniques makes it a challenge for businesses to provide this data. As a result, if you can showcase that you cannot identify specific data subjects, then the regulation will be lenient on you under the right to access aspect. As such, you might not have to go through lengthy processes to produce all the data you store for a single individual.
It Increases Security When Using Non-Production Environments
Your organization will typically have to make multiple copies of your data to use for testing as well as software development in non-production environments. While this is meant for the greater good of the organization, it increases the threat vectors from which data breaches can happen. Even worse, most of the environments will require you to outsource tasks to other businesses.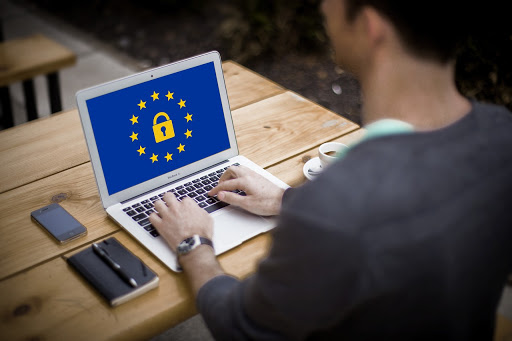 For some, top-notch security might not be a priority when working . Data masking removes the ease of picking up on personally identifiable information when working on these environments. Overall, this reduces the chances of third-party businesses or malicious employees from using such data to their advantage.
Conclusion
Data privacy should be held sacred. While GDPR looks to enhance it, some of its policies make it tougher to do business with EU citizens. Embrace data masking to comply with GDPR while circumventing the common challenges outlined above.