A number of Democratic heavyweights are reportedly gearing up for a campaign to promote the benefits of cyber-security legislation.
Indeed, Senate Majority Leader Harry Reid (D-Nev.) recently introduced a symbolic "placeholder" bill (S.21) meant to illustrate the importance of formulating comprehensive cyber-security laws during the current Congress.
"Today we rely more heavily than ever on technology to run everything from power plants to missile systems to personal computers," Reid explained in an official statement obtain by The Hill.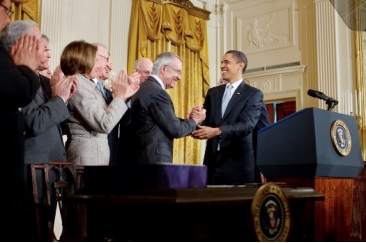 "Cyber attack could, for example, bring down our nation's air traffic control system in a matter of seconds, with devastating impact on the economic vitality of tourist destinations throughout Nevada and our country. We must strengthen security to ensure that never happens."
Nevertheless, a Senate aide acknowledged that navigating a path towards such legislation could prove rather difficult.
Another source noted that a comprehensive cyber-security bill would be a tough sell, making it likely that any serious legislation will be broken down and attached to larger spending bills.