The UK-based ARM has teamed up with Gemalto and Giesecke & Devrient (G&D) to form a new company known as Trustonic.
A company spokesperson told TG Daily the recently formed entity will focus on addressing the increasing need for integrated security features in smart connected mobile devices, such as smartphones, tablets and set-top boxes.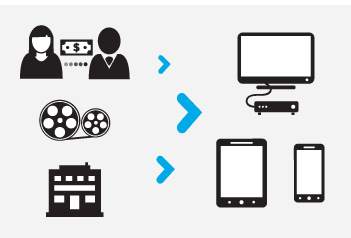 "This is achieved by integrating secure software with secure hardware that lays at the heart of a device. We provide each device with a set of unique keys, which enables you to manage the multiple service identities you choose to run on your devices," the rep explained.
"We call this a Trusted Execution Environment (TEE) that is engineered for service providers to place their trust in your devices. It isolates and protects sensitive assets such passcodes, fingerprints and certificates, all of which enrich, expand and accelerate your digital life with a seamless user experience. [Basically], it allows you to enjoy any content on any screen; experiencing simpler, faster, safer payments and using your device at work."
Essentially, TEE is built upon ARM TrustZone technology found in a number of current-gen SoCs, combined with leading security software and management systems contributed by Gemalto and G&D.
Key industry partners supporting Trustonic's launch include 20th Century Fox Home Entertainment, Cisco, Discretix, Good Technology, INSIDE Secure, Irdeto, MasterCard, Nvidia, Samsung Electronics, Sprint, Symantec and Wave Systems.