Federal officials – acting under orders from the US Department of Justice (DoJ) – have seized three website domain names allegedly engaged in the "illegal distribution" of copyrighted Android cell phone apps.


According to the DoJ, the operation was coordinated with a number of countries, including France and the Netherlands, and marked the first time website domains involving cell phone app marketplaces were seized.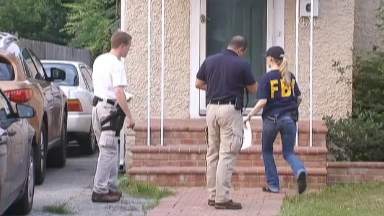 The three seized domain names – applanet.net, appbucket.net and snappzmarket.com – are currently being held by the federal government, with the sites displaying an official "seizure banner."
"Cracking down on piracy of copyrighted works – including popular apps – is a top priority of the Criminal Division," explained Assistant Attorney General Breuer. 


"Software apps have become an increasingly essential part of our nation's economy and creative culture, and the Criminal Division is committed to working with our law enforcement partners to protect the creators of these apps and other forms of intellectual property from those who seek to steal it."

During the operation, FBI agents reportedly downloaded thousands of copies of popular copyrighted mobile device apps from the alternative online markets suspected of distributing copies of apps without permission from software devs – who would otherwise sell copies of the apps on legitimate online markets for a fee.
In most cases, the servers storing the apps sold by these alternative online markets were being hosted in other countries, with international law enforcement partners assisting the DoJ in obtaining or seizing evidence stored on these servers.
Nine search warrants were apparently executed in six different districts across the country on Tuesday as part of the operation.