Another blogger in the volatile Mexican border city of Nuevo Laredo has been murdered.
A man known as "Rascatripas," or "Scraper," was killed for allegedly tipping off authorities about the local drug cartel.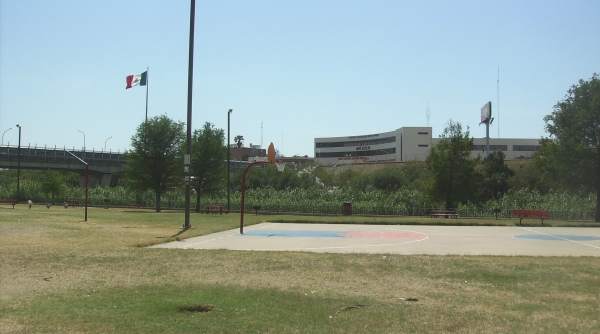 According to Wired, the 35-year-old was handcuffed, tortured, decapitated and dumped beside a statue of Christopher Columbus just one mile from the Texas border.


The cartel members left a gruesome warning message to other bloggers on a partially obscured and blood-stained blanket written in black ink that read:
"Hi I'm 'Rascatripas' and this happened to me because I didn't understand I shouldn't post things on social networks… With this, I say goodbye to 'Nuevo Laredo Live.' Always remember, never forget, my handle, 'Rascatripas.'"


It should be noted that the administrators of the local social networking site Nuevo Laredo en Vivo claim the victim wasn't an active partner or moderator – as was originally reported on November 9th. 

"He is confirmed to have been a scapegoat to scare others," they tweeted. "The person executed is not a collaborator with our site, but this was without doubt an attempt to silence the voices of Nuevo Laredo."


Unsurprisingly, the murder of Rascatripas seems to have done little to silence online critics of local drug cartels.
"Do not be afraid to report," said Anon4024 at Nuevo Laredo en Vivo… "This is how we citizens can make a difference in this city."


Another contributor named Danlaredo expressed similar sentiments.
"No need to worry, no way of knowing our data since WE'RE ALL ANONYMOUS, and the only way to know them, is that we disclose ourselves so PLEASE, follow the rules… and do not give your personal INFORMATION… Please!"


The latest death brings the total number of bloggers murdered in Nuevo Laredo over the past few months to four.