Facebook's launched new security features, claiming its users are subject to as many as 600,000 hacking attempts per day.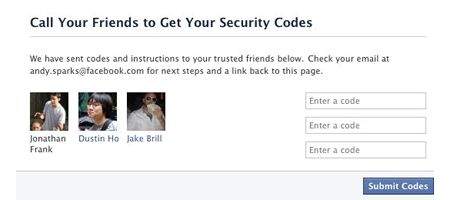 In an infographic, the company says that 0.06 percent of its one-billion-plus daily logins are compromised. Thanks to its anti-spam measures, says the company, less than four percent of content shared on Facebook is spam, and fewer than five percent of Facebook users experience spam on any given day.
The company's now planning to introduce new security measures over the next few weeks, including a feature called Trusted Friends. In rather the same way as one leaves a set of house keys with a neighbor, it will now be possible to pick five friends to help if you have trouble accessing your account.
"If you forgot your password and need to login but can't access your email account, you can rely on your friends to help you get back in," says the company on its blog.
"We will send codes to the friends you have selected and they can pass along that information to you."
No single friend will have enough information to take over your account – just in case they aren't quite as friendly as you thought. However, as Graham Cluley of Sophos points out, they could band to gether to do just that.
"So you best be sure that you keep a close eye on who your trusted friends are (especially if you're prone to falling out, or they think practical jokes are amusing), and be pretty confident that they are taking their own computer security seriously," he says.
Also coming soon is App Passwords, meaning users no longer have to log into Facebook apps using the same login details as for their Facebook account. The feature generates unique passwords to log into apps such as Spotify or Skype.