When Mark Zuckerberg announced in October 2021 that Facebook was rebranding all its apps and technologies under the new name Meta, it brought heightened interest to a concept even those in the digital world struggle to explain – the metaverse.
The term "metaverse" isn't that new. First coined in the 1992 science fiction novel Snow Crash by Neal Stephenson, it was used to describe a 3D virtual space where avatars and software agents interact. Today, the metaverse is being touted as the future of the internet, loosely coined Web 3.0, with the intent of transforming education, industries, and financial institutions. But defining it in a way we mere mortals can understand, is proving tricky.
In February 2022, Alex Kipman, Vice President of Artificial Intelligence and Mixed Reality at Microsoft and the man behind the company's Hololens, spoke at the "Future Talks" series at Dubai's Museum of the Future.
"It [the metaverse] is the idea of correspondence between the real and virtual world. It's the idea of technology existing in the real world. It's a bridge between the virtual and the real world. This is done through the language of people, places, and things. It can displace space and time," Kipman told the audience at his "Mixed Realities and Metaverse" talk. He added that the concept is no longer that of science fiction but instead "science fact."
Today, digital giants like Meta and Microsoft are ploughing funds into developing this next version of the internet. In January 2022, Microsoft announced it was buying video game maker Activision Blizzard for $75 billion USD, in a move the company said would help to "power its move into the metaverse."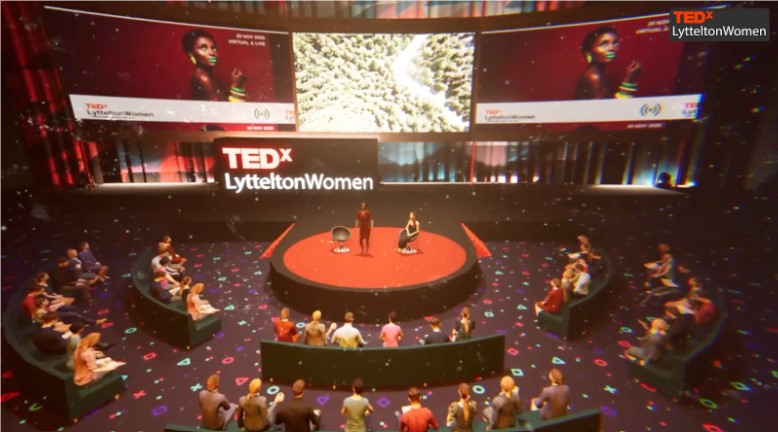 In a recent interview with Richard Waters of the Financial Times, Satya Nadella, executive chairman and CEO of Microsoft, explained, "Metaverse is essentially about creating games. It's about being able to put people, places, things [in] a physics engine and then having all the people, places, things in the physics engine relate to each other. You and I will be sitting at a conference room table soon with either our avatars or our holograms or even 2D surfaces with surround audio. Guess what? The place where we have been doing that forever… is gaming."
So is the metaverse really defining a new standard for social inclusion at a digital scale?
As the general population becomes more aware of the metaverse and its place in the future, the question regarding inclusivity begins to pop up. While many might think this refers to representation (gender, race, disabilities, etc) within the digital world, there's another definition this must also encompass – inclusivity of users and their ability to access the technology. Not everyone will have a VR headset, or the computing power necessary to access these new digital worlds.
This begs the question: how do creators ensure the metaverse is truly open to the masses?
Tim Sweeney, CEO of Epic Games, has been a vocal proponent of the metaverse and its need to be accessible across different platforms. In November 2021 he told CNN Business about the future he envisions for the metaverse.
"I think it will take a decade or more to really get to the endpoint, but I think that is happening. And it will be a better online experience than we're having today. It will succeed because it's better. The metaverse doesn't require fancy new hardware. It doesn't require all that reality hardware or [virtual reality] or things that haven't been invented yet. You can get online and start experiencing this right now."
Examples of this "get online and experience it now" can already be seen. From Epic's Fortnite hosting a Travis Scott concert in 2020 with over 12 million players attending, to the virtual Australian Pavilion at EXPO 2020 Dubai leading countries by attracting an astounding 30 million online attendees from around the globe (on top of the over 1 million in-person attendees hosted at the physical pavilion), virtual experiences, conferences, and events are increasingly becoming more than a futuristic dream.
Experiences are exactly what creators are looking to enhance in the future. Digital technologies and the companies powering them are in high demand. But the key to success in this evolving market will be tapping into this idea of an open metaverse, where everyone, from everywhere, has access. Virtuworx is one metaverse platform rethinking radical inclusion within its platform.
Powered by UK-based The Virtulab, Virtuworx was originally created as an in-house training solution to facilitate remote training of oil and gas engineers. During the pandemic, the company, which is part of the CG Tech Group, saw an opportunity to share the technology they were harnessing with the broader public. Today, Virtuworx has hosted a variety of virtual events and campuses for the likes of TEDx Lytellton, Womanomics, and Idna Africa and even hosted the president of South Africa during an immersive event.
"The hybrid working model is something we are definitely going to see as standard in the future," says CG Tech Chairman Niall Carroll. "Therefore, it's important to give people options and ways to meaningfully connect and collaborate."
With an understanding that technology is key to productivity in the future, Virtuworx has developed two models of connection to help users access a more personalized experience. Immerse provides a 3D virtual reality experience that requires a PC and a download file. Here, your digital avatar moves around a virtual world, much like it would in real life. Whereas, Connect is a version of the same platform that offers on-the-go access for those with a phone.
"We've even integrated ZOOM and Microsoft Teams into the Virtuworx platform to help users further enhance their remote encounters," explains David Cummins, Executive Director of The Virtulab.
Inclusivity was key for Virtuworx designers, understanding the importance of providing an experience that translates for those in-person, on-the-go, and those who want the full VR environment.
"We understand the importance of people being seen and heard," explains Jason English, Chief Ecosystem Officer at CG Tech. "With Virtuworx we wanted to make sure teams and even those outside their ecosystem were able to share in a common experience. Whether it's a business meeting, conference, or live event, you want people to feel included and to enjoy the experience, as if they were physically present."
As the race to own the metaverse heats up, inclusivity looks set to be the driving force in implementing widespread adoption. With cross-platform connectivity and a mix of experiences setting the standard for big tech companies set to dominate the sector in the future.