Once you decide to extend your business online, in order to attract more attention, you need to consider a few points. Whether you own a small or large business, a website is a key to letting the world know about your product.
Designing a website with high-tech embellishments is not enough to satisfy customers. The performance of a website and quick response times are the main attributes that contribute to a satisfactory online experience for visitors. This can be achieved seamlessly with the help of hosting services. The market offers numerous options for hosting services; hence, the selection must be accomplished with much contemplation. You should find the right balance between your budget and the necessary site performance. A good example is , that offers diversified hosting services that will fit your needs smoothly.
Purpose of a Hosting Service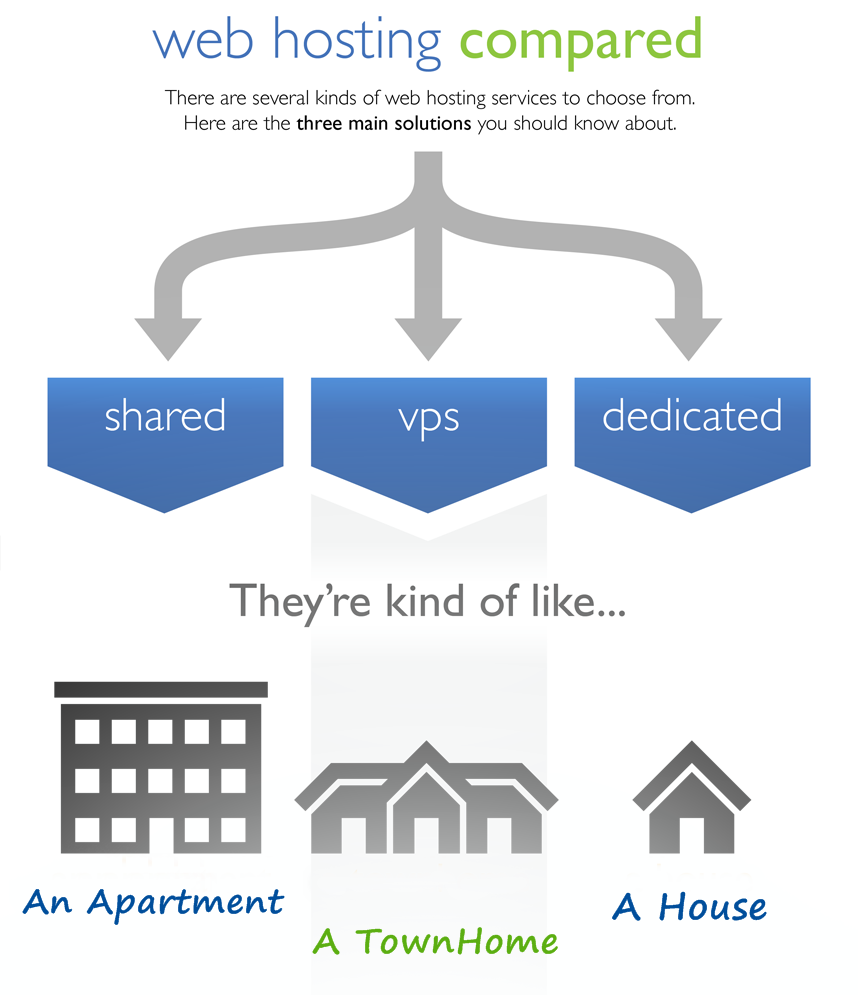 Web hosts are the medium through which a web page is accessible to numerous people around the globe through the internet. The information that is visible on a website is a bunch of codes that are stored securely in a file. These files are stored on bigger computers called 'servers'. These servers are the storehouse of such files, which are accessible by the people who seek for a particular website. Hosting service allows you to save a space for your website in a server so that you can access its resources. This service offers you a space in the HDD, and also allows a slice of RAM, CPU, Bandwidth and Operating System. These resources can be availed in many forms with the help of the type of service chosen.
To understand this better, let us check the types of hosting services available.
Different types of Hosting Services
It is crucial to understand the various attributes of hosting services to be able to select the most cost-effective and alluring option.
– As the name suggests it is a service that can be availed on a shared basis. It is like hiring a cab on share, where you reach your destination but compromising the privacy and comfort. Shared hosting service is the most appropriate option for the websites that receive have lower traffic and a limited budget. It gives you a space on the server that is already shared by various other websites. This enables you to have your own website but the performance depletes as the resources get engaged. The efficiency becomes a big point of concern if a fellow website receives huge traffic. This might allow your website to run at a snail's pace. Since you don't have an access to the server to know the initiation of the problem, the concern worsens. However, it will help you expand your client base at a global level with low cost.
Dedicated Web Hosting Service– This is one of the best options for the websites that receive a huge traffic. Big businesses that have an enormous budget usually go for this option. It is similar to hiring a cab where you get to travel exclusively, without any co-passenger. The amenities offered by the cab can be enjoyed solely by you and is worth every penny. You don't need to worry about the traffic and the resources that are getting blocked due to other websites. You can expect your web page to work at a lightning speed. You will even be given access to a portion of the server with dedicated RAM, CPU, and Bandwidth. It is an appropriate option for the websites that need specific hardware requirements and demands high data privacy. Though it might be a bit heavy on the pocket but can effectively solve your concerns.
VPS Web Hosting– Virtual Private Network or VPS Server has captured the market in a great way with its tremendous advantages. It is a perfect amalgamation of shared and dedicated web hosting services. It offers features equivalent to a dedicated server but charges that of a shared web hosting service. It also needs you to share the server space with the other websites but has a completely different approach. A virtual machine is provided to each website giving the advantage of a dedicated hosting service. In simple words, a server is segregated into various virtual computers that have separate CPU speed, RAM, and HDD space. The fellow websites won't be able to utilize the resources more than what is allocated. This won't affect the performance of the other websites. Hence, it can be chosen to do proper justice to your website and its efficiency.
Cloud Hosting– It is similar to that of the VPS but it offers limitless resources to the websites. Due to ease of maintenance and less work, people are inclining towards the cloud-based hosting rather the conventional system. Inxy.host service is known to offer one of the best cloud hosting services available in the market.
Colocation Hosting– It is buying a dedicated server for your website, rent space in data center's rack, and utilizing the bandwidth. Even the hardware can also be bought, which can make it a costly option. If you are a novice and don't know about the maintenance of a server, this is not meant for you. Same is applied if you have a simple website that receives low traffic or for a blog. If you want a huge web presence and avoid the hassle of web host, then you opt for this.
Summary
There are various forms of web hosting services that offer diversified features. These features decide which option is best-suited for your website. If you make an appropriate selection, then the finance and the efficiency can be controlled effectively. The updates, security, uptime, and speed issues can be managed without any hassle with different hosting services. After the selection of the hosting service, additional services can also be included in it to enhance the experience.