If Europe is any indication about the latest technology (we wanted to insert a joke about Europe being behind the times here, but didn't), then Microsoft may have a bona fide hit on its hands. The first handsets to use the new operating system are selling out around the continent.
In fact, one mobile phone carrier, Orange, is actually offering £20 gift cards to retailer HMV if they "pre-order" a Windows Phone 7 device and just wait until it becomes available. There simply aren't enough of them to go around.
It's not just sheer demand that is causing the devices to sell out. The supply is kind of short to begin with. An AMOLED screen shortage is to blame for at least one handset's lack of availability, and HTC isn't manufacturing as many as it would like due to software issues.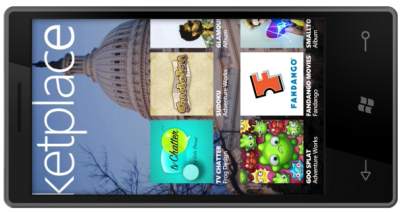 Nevertheless, it is clear that Windows Phone 7 is being met with excitement in Europe.
For Microsoft and the mobile carriers, it's kind of frustrating. These phones are targeted to early-adopter consumers. These are the kinds of consumers who will buy something on launch day because it's fresh and new. But if they aren't available, that impulse urge diminishes.
Or, for consumers who really need a new phone, and want Windows Phone 7, they may have to choose something different. That's a lost sale for Microsoft, and the company needs every single sale it can get if it wants to succeed.
In the US, Windows Phone 7 officially launches next week. There has been a good amount of hype, as Microsoft has actually been able to demonstrate that it built this from the ground up, with real, actual concerns addressed. We'll see how it works.