It's only about a year late…
Apple originally promised to have a white version of the iPhone 4 available just a couple weeks after the regular black version was released last year. That was 10 months ago.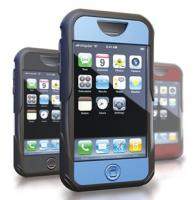 But it looks like the wait is almost finally over, as Bloomberg reports it has credible insider knowledge that a white iPhone 4 will be released by the end of April for both Verizon and AT&T customers.
For some reason, Apple had difficulty securing the right components for white casing and components, leading to multiple terse press releases pushing back the albino phone's availability. It even noted in one release that the seemingly simple process of just getting a new paint job for the existing components was harder than the company ever anticipated.
It looks like Apple must have figured out some sort of white electronic magic, since it was able to release the iPad 2 in white without any hesitation. And now apparently it has also solved the white iPhone 4 dilemma.
Of course, coming nearly a year after the original iPhone 4 was released, it is already kind of obsolete. Many expect the iPhone 5 to be available in a matter of months.