Some of the early adopters who picked up the country's first 4G phone now have an unusable phone, just because they accepted a prompt to start a software update.
Yesterday, Sprint and HTC released an over-the-air update to the Evo 4G that was supposed to improve performance and speed on the phone.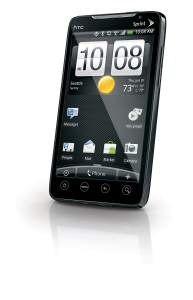 For the "vast majority" of users, that's exactly what happened. However, some unlucky folks found themselves with a dead phone.
Because of a mysterious bug, a small amount of Evo owners were interrupted while the update was being downloaded, with a prompt that asked users to download another update.
When the Evo tried to perform two updates at once, it crashed the device to the point of being completely bricked.
Sprint issued a statement on this issue, saying, "While the vast majority of consumers successfully downloaded and installed the most recent HTC EVO 4G software update, we have received a handful of reports from customers having some issues with the update. In light of this, HTC and Sprint have decided to temporarily halt distribution of this software release until we can investigate further. We expect to be able to resume software updates shortly."
As a result of the deadly bug, Sprint pulled the update. Those who successfully downloaded it will not be adversely affected.
This was a standalone update for the Evo and not an official Android upgrade. The Evo software currently runs on Android 2.1.