The mobile gaming industry has moved in leaps and bounds over the last two decades.
Currently valued at over $70.3 billion and expected to , both the number of gamers and time spent on games keeps increasing each year. The total number of players is expected , which is precisely one-third of the global population.
If you're a new gamer looking to increase the amount of time you spend gaming, it would be in your best interest to find the right phone for the sport. This is not to say that you can't on some phones – all smartphones support at least a few games. It just means that the experience is a lot more enjoyable on selected phones.
And, we know just which phones to go for!
Asus ROG Phone – $899
Asus is famous for producing top-of-the-line gaming PCs and laptops and recently also began . The latest in their line – the Asus ROG – has it all. Boasting a special 2.9GHz Snapdragon 845 SoC processor, 815 GB of RAM, 128GB or 512GB of storage, and a 6-inch AMOLED display with an incredible 90Hz refresh rate, you might as well say that the ROG is the best gaming phone money can buy at the moment.
The phone comes with excellent front speakers too, additional options for live streaming, specialized software for managing your games, advanced cooling technology, and an "X-Mode" that triggers maximum gaming performance.
Razer Phone 2 – $700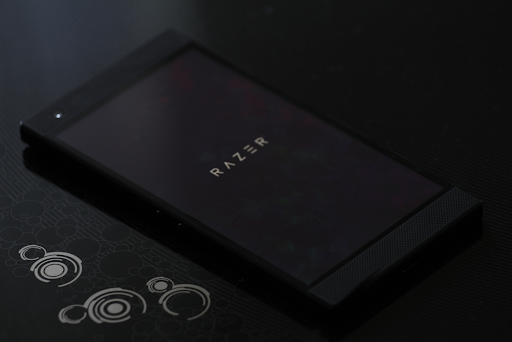 Next up, . Like the ROG, it also runs on a Snapdragon processor (the majority of gaming phones do). In fact, it's the same Snapdragon 845 Octa Core (SoC) processor. There are two options to choose from – 4×4.8GHz Kyro Gold and 4×1.7GHz Kyro 385 Silver. Both options work perfectly.
Razer 2 also comes with a , 8GB of RAM, and 64GB of storage. What makes it unique though is its IGZO IPS LCD. The display features 580 nits of brightness and a refresh rate of 120 GHz, making it the device with the highest refresh rate.
Samsung Galaxy Note 9 – $699
The Galaxy Note series has provided us with some of the best phones in recent years and the Note 9 was another masterpiece, with excellent gaming capabilities.
Weighing in at just 205 grams, the . But, it's the screen that makes it an incredible choice for games! Not only does it have the brightest and one of the highest res screen displays on the market, but the 6.4-inch screen size is also only second to iPhone's XS Max. It doesn't end there though, the Note 9 comes with a "Game Mode" feature comprised of a Game Launcher and Game tools – both designed to supercharge your gaming experience.
Google Pixel 3 XL – $849
Though not explicitly created for gaming, Pixel XL 3 is another top pick if you're looking for a spectacular gaming time. It runs on the famous Qualcomm Snapdragon 845 Octa Core processor and comes with a non-removable Li-Po 3430 mAh battery, 4GB of RAM, and 128GB of storage space.
Something else that every gamer will want to hear is that Pixel 3 can deliver VR content with Google's VR headsets. If you own a Daydream View headset, for instance, you can begin playing virtual games on your Pixel. In case of a mishap during play, contact Google's Project Fi network; all your concerns will be addressed, promptly.
iPhone XS or XS Max – $1,099
, rest assured that you're not just taking home one of the best phones available today, you're also taking home a gaming beast.
The XS Max is the bigger of the two brothers, offering 6.5 inches of screen real estate. The XS meanwhile has a 5.8-inch screen which is still sufficient for gaming. Both phones, however, run on which the company says is 40% more efficient than the A11 Bionic processor found in the iPhone X. It's also 50% more powerful than its predecessor.
As with all Apple products, these two phones give you access to Apple's majestic app store which is known for quality, uncompromised games.
Samsung Galaxy S10 – $899
Released just a few months ago, the and for a good reason. Not only is it the first phone running on the much anticipated 5G network, but it is also the first phone running on the next-generation Snapdragon 855 Adreno 640 processor.
That's just the tip of the iceberg though: Infinity-O (3040×1440) Display. There's currently no mobile device offering such a high screen resolution. Other features of the S10 include Corning Gorilla 6, 8GB of RAM, and enhanced Wi-Fi capabilities. When it comes to secondary storage, two options are available – 128GB and 512 GB.
Sony Xperia XZ2
Finally, Sony, which brings us some of the most popular games of all time, has in recent years also started producing gaming-capable phones. The XZ2 is a worthy addition to this list. Although it has the smallest screen of the seven phones discussed here, its 1080×2160 HDR display is no pushover.
Moreover, the phone comes with two front-facing speakers for exemplary stereo performance, a 3180 mAh battery for long usage time, and a microSD slot that supports up to 400GB of extra storage! Above all, the XZ packs Sony's signature "Dynamic Vibration System" that provides the haptic feedback every gamer craves.
Wrap Up
There are indeed more phones out there, some of them just as equipped for gaming as the options on this list. When making a decision, evaluate all key factors, including processor performance, GPU speed, RAM size, storage space, and price, among others to make an informed decision.