German power company E.ON Climate and Renewables (EC&R) has completed what it claims to be the world's largest wind farm near Roscoe, Texas. The Roscoe wind complex has an installed capacity of 781.5 megawatts (MW), generating enough electricity to power more than 230,000 homes.
The project area spans parts of four Texas counties and the Roscoe wind complex covers nearly 100,000 acres, several times the size of Manhattan. The wind farm has a total of 627 wind turbines manufactured by Mitsubishi, General Electric and Siemens.
"Completing the world's biggest wind farm took more than a billion dollar investment, coordination with more than 300 landowners and management of more than 500 workers," North American CEO of EC&R Steve Trenholm said. "Today is a great day for our company and the team that made this a reality."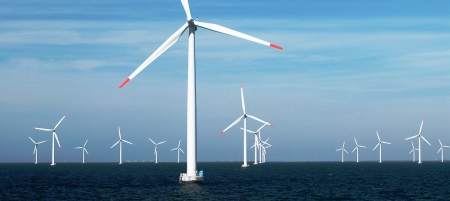 EC&R recently commenced construction on its London Array offshore wind project which when completed will be the largest offshore wind farm in the world. EC&R currently operates more than 2,600 MW worldwide, including 1,488 MW in the US.
"E.ON is now one of the most significant players in the wind industry, both in the US and Europe," CEO of EC&R Frank Mastiaux added. "The completion of the Roscoe wind complex is another great achievement for our team and a significant step on our way to further increasing the share of renewable energy in E.ON's generation portfolio."